The Guardian: visitors of the BP Portrait Award exhibition applauded the protesters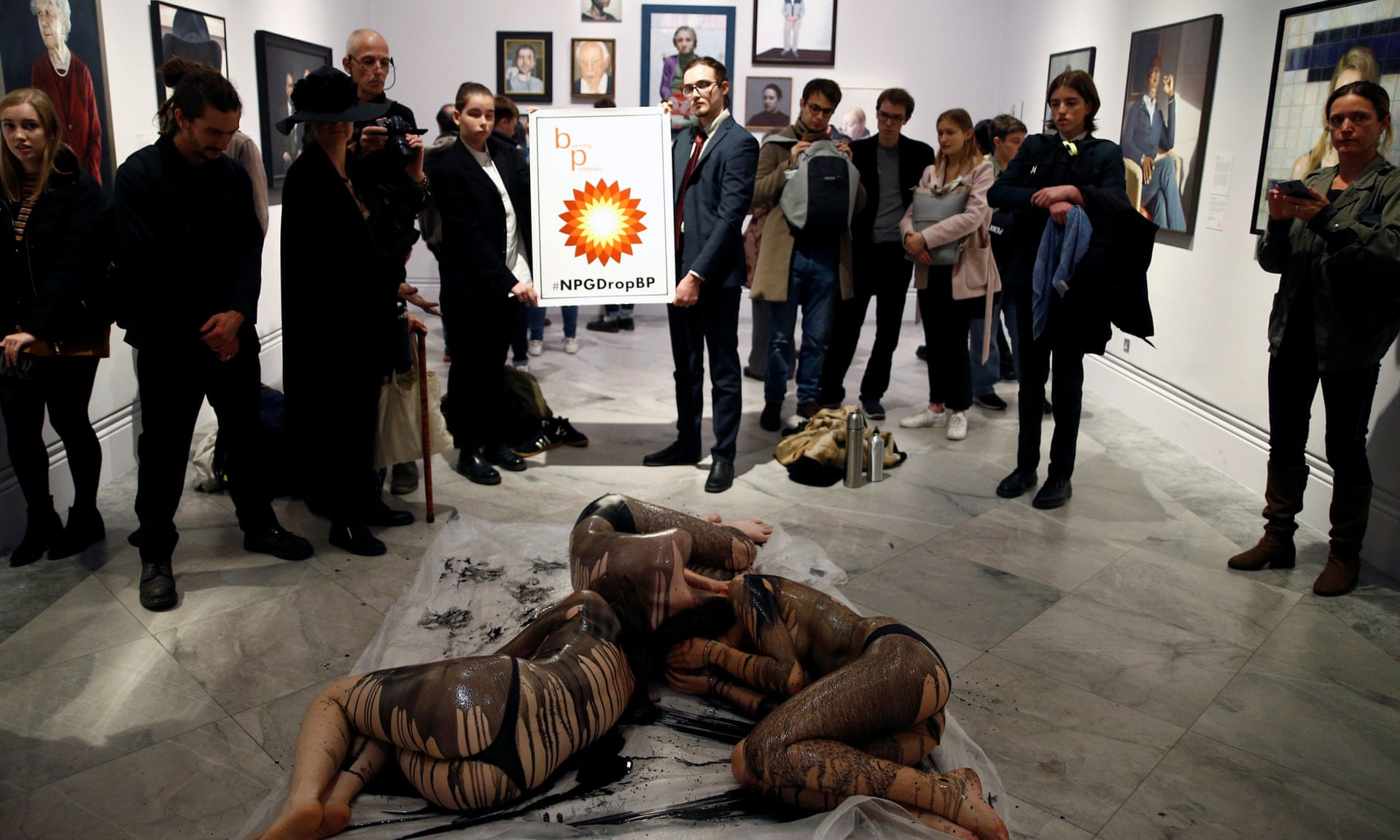 The Crude Truth performance at the National Portrait Gallery. Source: Henry Nicholls/Reuters/Artguide
Extinction Rebellion, an environmental movement, staged a protest against the National Portrait Gallery's sponsorship deal with BP oil company, Artguide learnt from the Guardian.
Half-naked activists laid on the floor in the fetal position in the wing where a BP-sponsored collection is displayed. Other protesters poured "oil" on their bodies.
The performance Crude Truth marked the end of the BP Portrait Award exhibition. During the performance, one of the activists called on art institutions to cut ties with the companies "funding extinction": "Who will there be left to see, who will there be left to paint, if we have no earth and no people?"
In July 2019, 78 artists wrote an open letter to London's National Portrait Gallery, urging it to end its sponsorship deal with BP. The letter was initiated by Gary Hume and signed by Turner Prize winners Antony Gormley, Anish Kapoor, Sarah Lucas and  Rachel Whiteread among others.
The letter highlighted BP's role in furthering the climate crisis as one of the world's largest producer of fossil fuel. The authors asked the museum not to renew partnership with the company after the current agreement expires in 2022.
Subscribe to our mailing list: