Police took Pussy Riot members and municipal council members to a police station in Moscow's Kitay-gorod district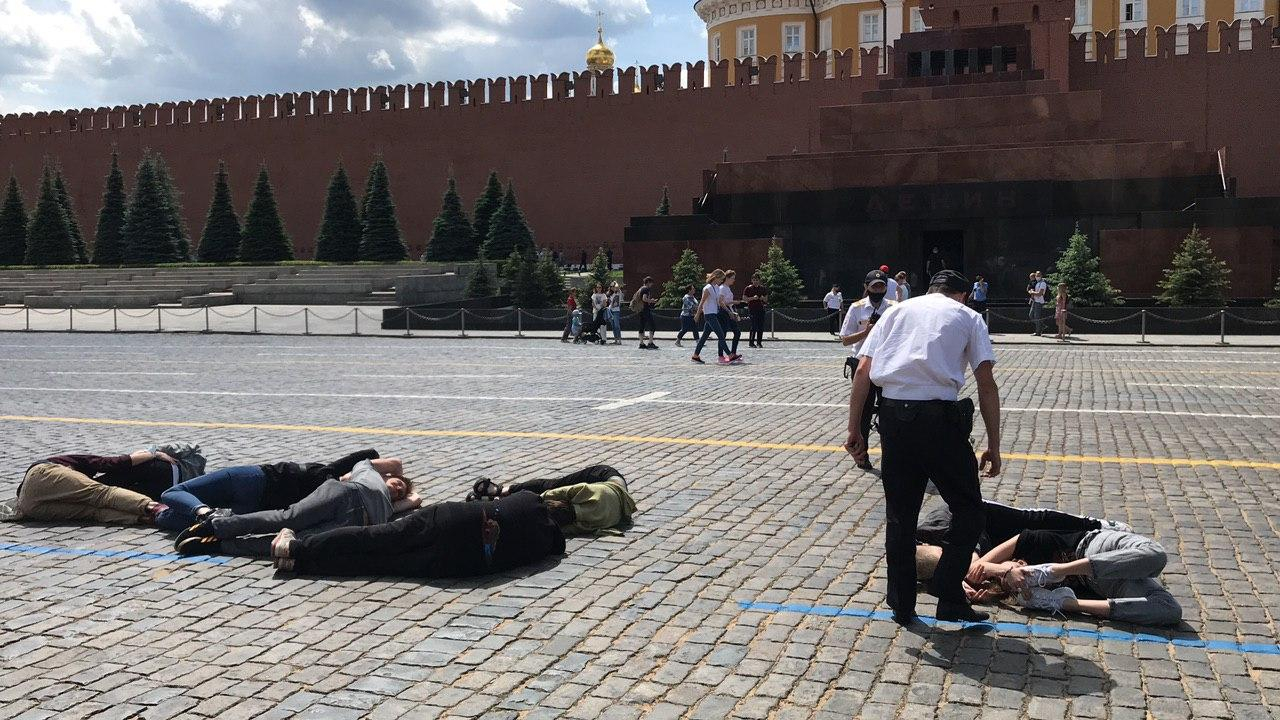 Source: Ilya Varlamov/Twitter
Eight participants of the performance titled 2036 were detained in Red Square. Activists laid down on the ground forming the figures 2036 with their bodies, Deutsche Welle learnt from the human rights project Otkrytka.
If amendments to the Constitution are approved, Vladimir Putin may remain Russian president until 2036 as his previous presidential terms will be annulled.
All participants of the performance – Pussy Riot members Alexander Sofeyev and Nika Nikulshina, activists Maria Bezverkhaya, Gosha Kozhevnikov, Liza Samoylova, Maria Timofeyeva and municipal council members Lyusya Shtein and Viktor Kotov – were taken to a police station in Moscow's Kitay-gorod district.
The performance 2036 is an homage to the performance by Anatoly Osmolovsky's art group. In 1991, activists laid in Red Square to form an obscene word for male genitalia. They protested against the Law on Morality that banned swearing in public under threat of 15 days in custody.
Subscribe to our mailing list: