Canadian-Ukrainian band Balaklava Blues and Belarus Free Theatre present music video Gone, by Ukrainian director Roman Liubyi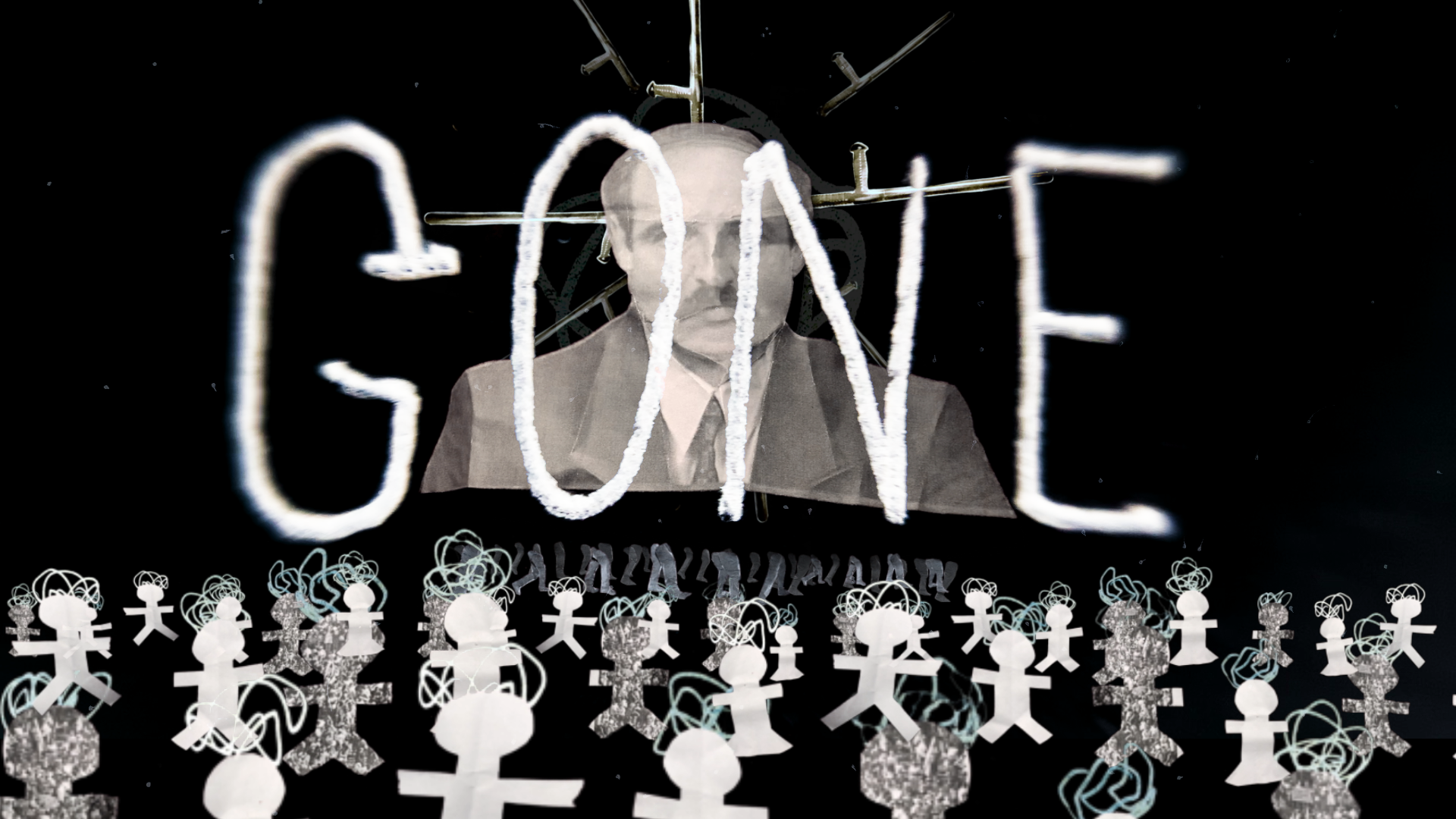 We, an international collective of artists that have been cooperating for many years, admire courage, persistence, and strength of Belarusian women and men, who every day prove to themselves and the world that real power is not in weapons and total obedience, but in fortitude, nobility and solidarity!
We strongly condemn the violence, lawlessness and repression carried out by the distraught regime of Alexander Lukashenko. We demand an international investigation of committed crimes and the lustration of all politicians, officials, security forces, judges and propagandists involved in them.
We wish all of us a soon victory with minimal losses. And in support of the Belarusians, we present the video Gone, on which we began work immediately after the terrible events of August 9th. Let this month of confrontation be the last, followed by the joy of victory, the restoration of strength and the rebirth of the country from the ruins of the dictatorship.
Long live Belarus! Glory to the heroes! Bu samoje!
Balaklava Blues — the new heroes of the global electro-folk movement. Their sound is the intense mix of deep trap bass, traditional vocal harmonies and dense acoustic arrangements. The band was born during the 2014 Revolution of Dignity in Kyiv, where Canadian guerrilla-punk musician Mark Marczyk met Ukrainian ethnomusicologist Marichka Marczyk.
Passionate, raw, and political and as sensitive as it is aggressive, Balaklava Blues is a project that draws on and speaks to artists like Kendrick Lamr, Die Antwoord, and A Tribe Called Red.
Facebook: https://www.facebook.com/balaklavablues
Instagram: https://www.instagram.com/balaklavablues
Soundcloud: https://soundcloud.com/user-160332128

YouTube: https://www.youtube.com/balaklavablues
Website: https://www.balaklavablues.com
Belarus Free Theatre (BFT) is the foremost refugee-led theatre company in the UK and the only theatre in Europe banned by its government on political grounds — was founded in 2005 in Minsk under Europe's last surviving dictatorship.
Described by The New York Times as, "one of the bravest and most inspired underground troupes on the planet", BFT has brought audiences some of the world's most provocative and breathtakingly physical theatre — 46 brand new productions performed in more than 40 countries over the past 15 years. Alongside exploding taboos on the world stage BFT has pioneered an award-winning global model of artivism that unites artistic, geopolitical, environmental and human rights concerns.
Facebook: https://www.facebook.com/belarusfreetheatre
Instagram: https://www.instagram.com/belarusfreetheatre
YouTube: https://www.youtube.com/belarusfreetheatre
Website: https://www.belarusfreetheatre.com
Roman Liubyi — Ukrainian director of documentary and feature films, member of the independent association of filmmakers Babylon13 (civil society cinema).
He works with animation, music, choreography and invents new techniques, combining creativity with activism in his works.
Facebook: https://www.facebook.com/lubiyroman
Instagram: https://www.instagram.com/lubiyroman
Subscribe to our mailing list: