After the artist rejected proposals to open his own museum in Cologne, Germany's Ministry of Culture offered him a more suitable option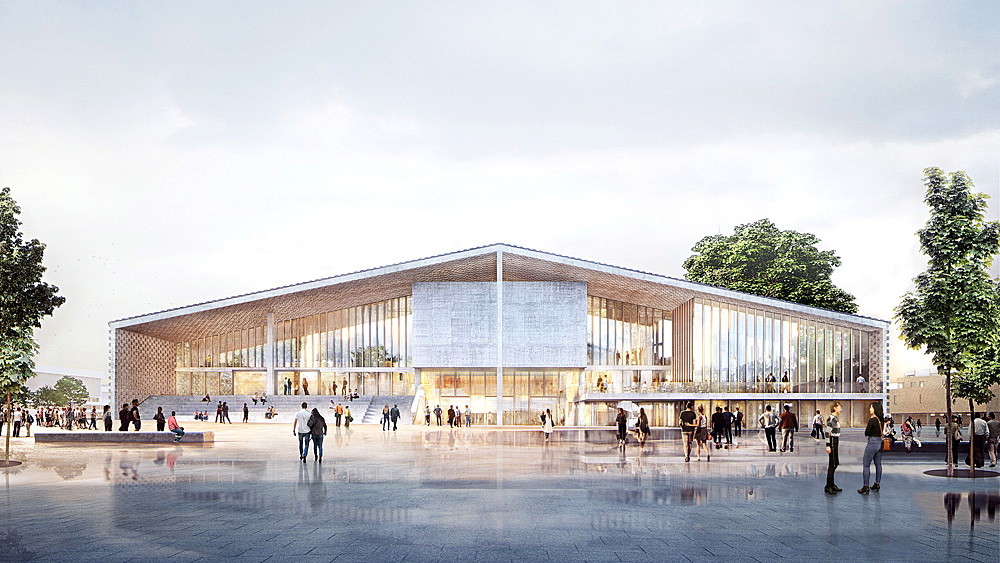 A project of the museum of the 20th century designed by Herzog & de Meuron. Source: Herzog & de Meuron
The Ministry of Culture of Germany says Gerhard Richter has agreed to donate his works to the museum of the 20th century. Designed by the Swiss architect bureau Herzog & de Meuron, the museum will expand the Neue Nationalgalerie, one of the main institutions of Berlin's Kulturforum, according to the Art Newspaper.
The scope and condition of the donation will be discussed during further confidential talks with the Berlin museum authorities. "This is a big vote of confidence by Gerhard Richter and a great honour for the Nationalgalerie," culture minister Monika Grütters said.
The Albertinum museum in Dresden, Richter's home town, has two rooms dedicated to his art. The authorities of Cologne, where the artist has been living for 36 years, proposed to build a museum dedicated to the artist. Richter said the former mayor Fritz Schramma's idea was "well-intentioned" but he was not interested.
"I don't want my own museum," he said, adding that he wants his art to be displayed alongside that of other artists.
The new museum will feature works by Max Beckmann, Joseph Beuys, Andreas Gursky, Anselm Kiefer, Ernst Ludwig Kirchner, Pablo Picasso and Andy Warhol. It is expected that Richter will have a room devoted to his art at the museum of the 20th century.
Subscribe to our mailing list: