The city cannot decide what to do with the artwork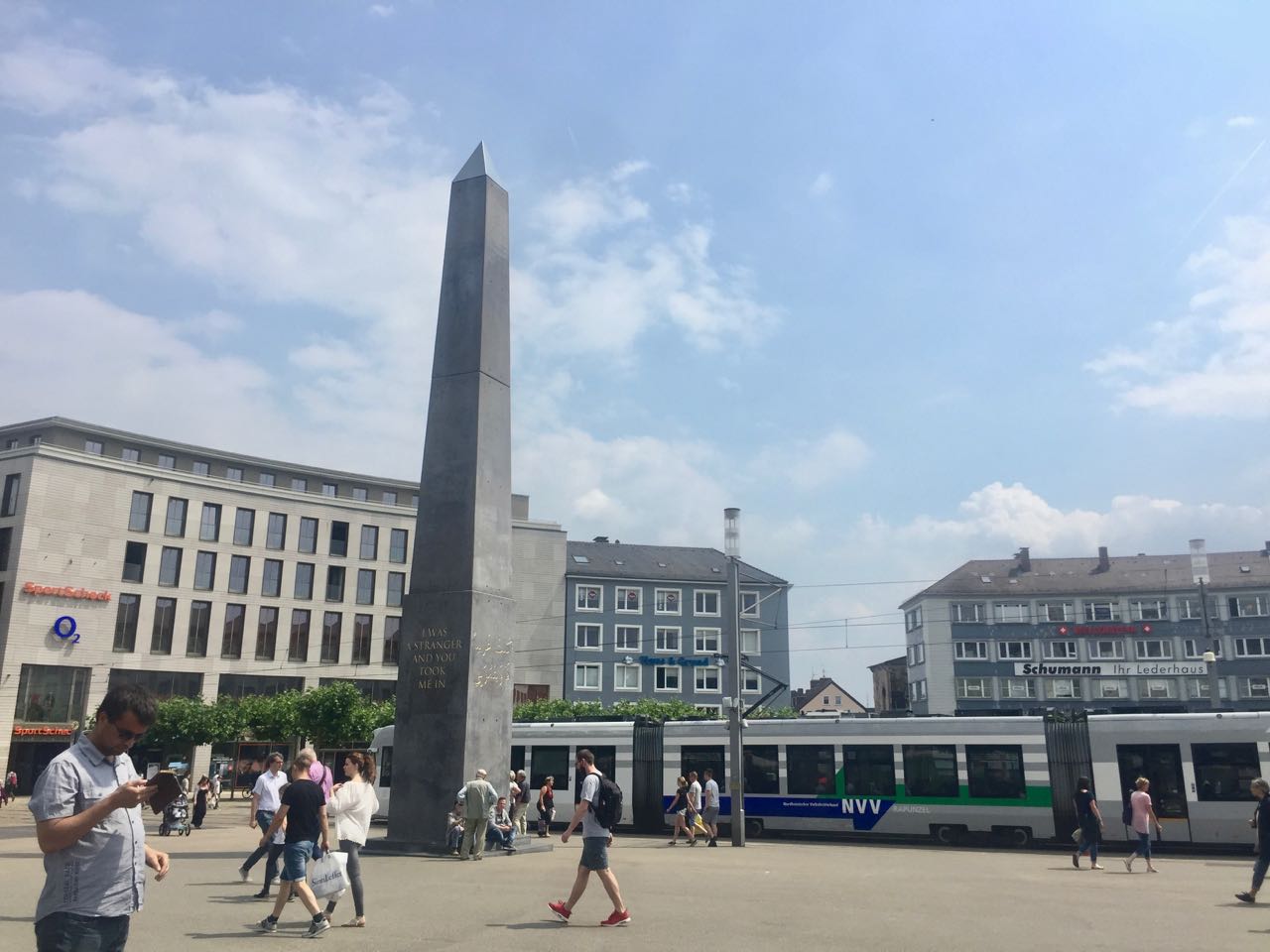 Monument to Strangers and Refugees, Olu Oguibe, 2017. Source: ART iT
The council of Kassel has not decided the future of Olu Oguibe's Monument to Strangers and Refugees. We earlier wrote about the obelisk, its history, purchase and further developments. The city authorities were to decide the monument's future by June 30, 2018, but the obelisk remains on the square, money for the work has not been paid, the artist and the gallery wait for payment, while the city cannot make a decision.
Th right-wing opposition party Alternative für Deutschland (AfD) has increased pressure demanding the removal of the obelisk from Königsplatz. The party stands against the gold inscription on the monument that reads "I was a stranger and you took me in", though it is taken from the Bible's Matthew 25:35. The phrase is written in four languages – German, English, Arabic and Turkish.
AfD says the artwork reflects Angela Merkel's open-door immigration policy that has led to an influx of millions of refugees during the European refugee crisis.
According to Hyperallergic, members of the council voted for the removal of the obelisk,rejecting earlier proposals given to Oguibe to move his work to another site, though the artist objected the proposal.
As Artnet reports, Oguibe and the Berlin-based gallery KOW have not been informed of the decision. "There is no decision from Kassel to return or remove the work, and my gallerist and I are not preparing to receive the work," the artist said. "The speaker of the Kassel city council has said they're open for further negotiations, so negotiations with Kassel will continue."
Subscribe to our mailing list: