Artist Olu Oguibe believes the city can resist the attempts of discrediting his artwork by right-wing AfD party.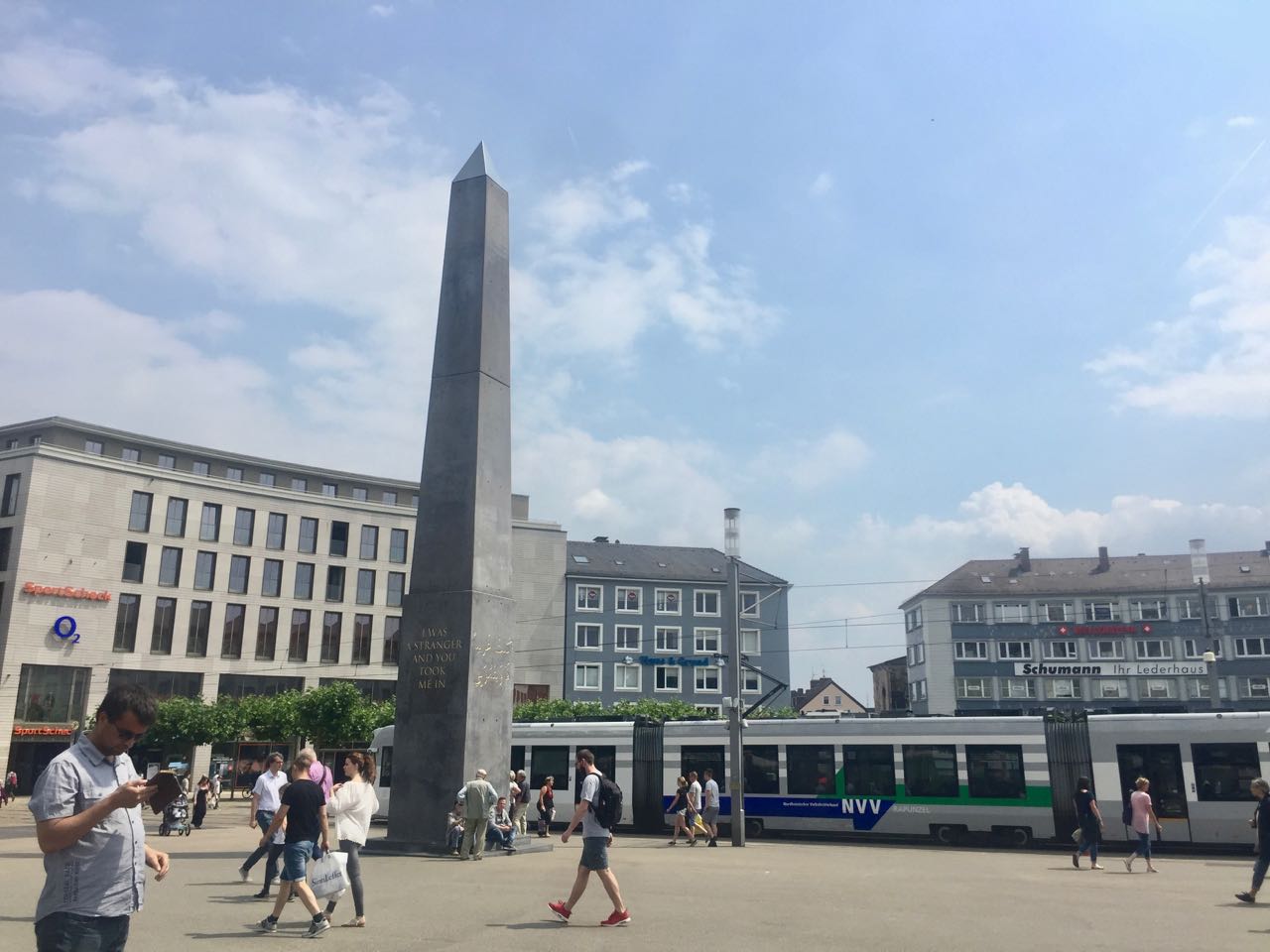 Source: Art Serene
Artist Olu Oguibe earlier agreed to sell his work for €130,000 instead of initially planned €600,000, but now he tries to oppose Kassel's government decision to move the obelisk to another location.
Oguibe says he designed the Monument to Strangers and Refugees specifically for Königsplatz (King's Square), where it was installed during the Documenta festival and left to stand permanently, the Art Newspaper reports.
Kassel's central square is the place where Johann Wolfgang von Goethe was once refused a hotel room for speaking French instead of German to the innkeeper.
The city authorities suggest moving the monument to Holländische Platz (Dutch Square) near the university, a place popular among foreign students and immigrants.
"The site and the work go together," says Alexander Koch of the art gallery KOW in Berlin, who is acting as the artist's spokesman. "Obelisks and kings have something to do with each other. The Dutch and obelisks, not so much." According to him, if the city decides to relocate the work, the deal will be cancelled and the monument will be sold to another city.
Though Kassel's authorities say they'd like to keep Königsplatz open for other works during the next Documenta festival, Oguibe thinks they have responded to provocations by the AfD party, which promised to gather people in front of the obelisk after every terrorist attack organised in Germany by refugees or immigrants.
Subscribe to our mailing list: