Emmanuel Macron has hired Senegalese writer and economist Felwine Sarr and French art historian Bénédicte Savoy to return African artifacts home.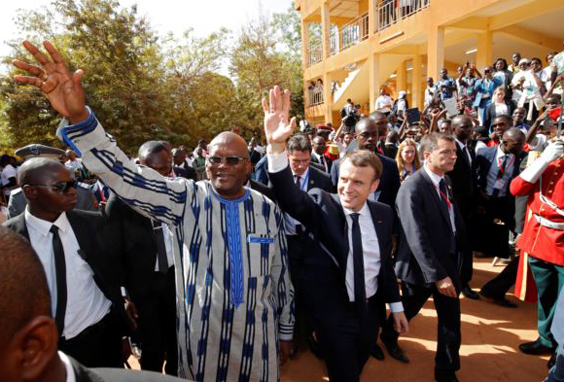 Emmanuel Macron and Roch Marc Christian Kabore at the Ouagadougou University. Source: Reuters/Artforum.
Macron's promises to make the restitution a top priority are followed by new appointments.
On November 28, 2017, he said to students of the University of Ouagadougou in Burkina Faso: "African heritage can't just be in European private collections and museums. […] African heritage must be highlighted in Paris, but also in Dakar, in Lagos, in Cotonou. In the next five years, I want the conditions to be met for the temporary or permanent restitution of African heritage to Africa," Artforum reports.
Despite difficulties in defining which artifacts should be returned, many leading cultural institutions support Emmanuel Macron. Stéphane Martin, the head of the ethnographic Quai Branly-Jacques Chirac Museum, which holds thousands of indigenous artifacts, told the New York Times that "nowadays we cannot have an entire continent deprived of its history and artistic genius".
Subscribe to our mailing list: