The publication has commented on the questions regarding the magazine's ownership and ongoing trials.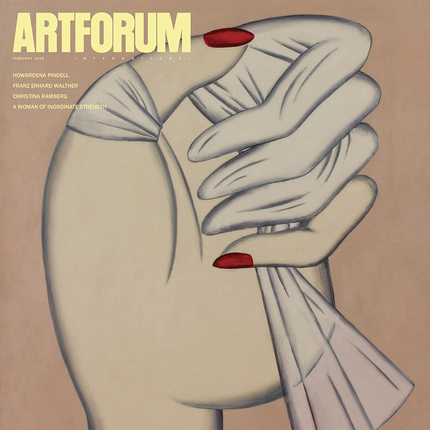 Artforum's February cover: Hand (detail), Christina Ramberg, 1971. Source: Artforum.com
In response to a letter by the collective of female artists, curators and academics We Are Now Suprised, the magazine's website published a statement to explain its positions and answer important questions raised by WANS's call for a boycott.
Artforum wishes to respond to recent assertions in the media. The magazine is in no way joined to Knight Landesman's defense, nor is it pursuing the dismissal of Amanda Schmitt's claims against him. Artforum stands in opposition to Mr. Landesman's behavior, and nothing the magazine has submitted to the court defends his actions. Artforum's attorney is submitting arguments to dismiss the case against the magazine, and not the case against Mr. Landesman. The magazine must address the specific allegations against it as they stand before the court.
Since the termination of Mr. Landesman's employment at Artforum on October 25, 2017, he has been removed from the Board of Directors. He has received no remuneration as a consequence of his shareholdings and retains no voting rights or influence over the company. Regrettably, there are no legal means by which Artforum can simply divest him of his shares, though the company is actively engaged in the process of recovering them.
Subscribe to our mailing list: