A new section at the largest art fair features eight galleries showcasing the most radical and unique feminist works.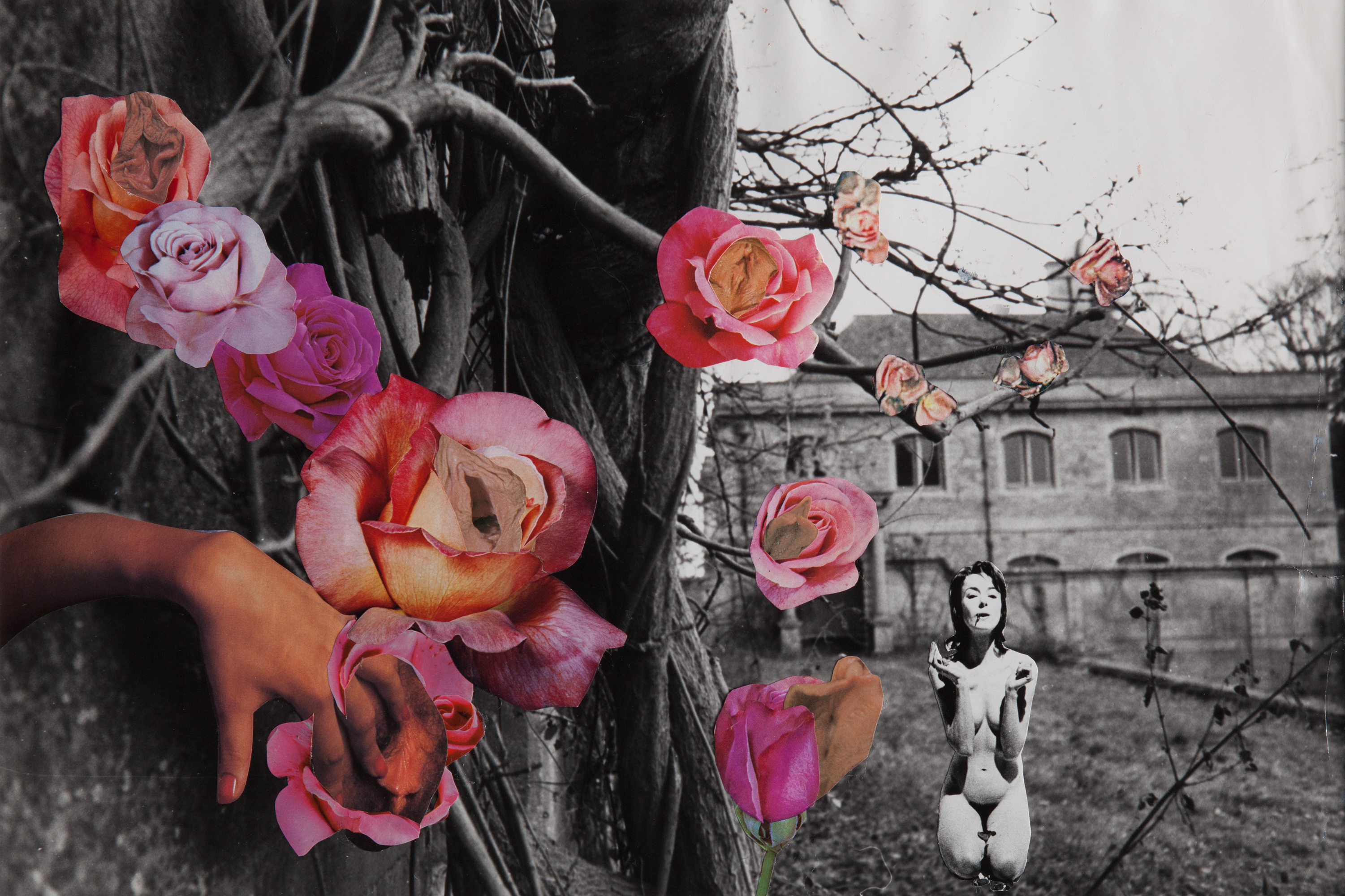 Penny Slinger, Rosegasm, 1970-1977. Photo collage 34 x 50.8cm. Photo: the artist and Blum & Poe
The section launched by Victoria Siddall and her team is curated by Alison M. Gingeras. The exhibition features works by female artists working at the extreme edges of feminist practice since the 1960s: Renate Bertlmann, Birgit Jürgenssen, Marilyn Minter, Penny Slinger and Betty Tompkins – the artists who are not widely incorporated within the mainstream narrative of feminist art and the history of art at all.
In the 1970s, Penny Slinger's book Mountain Ecstasy full of surreal erotic collages was confiscated at British customs and burnt. It also was a time when Cosey Fanni Tutti's career was largely ostracised due to her sexually explicit work. In both cases artists have suffered the burden of censorship, hidden or direct.
While museum still hesitating what to show and not to show, the fair offers such high-profile galleries as Air de Paris, Richard Saltoun and Blum & Poe, as well as the New York-based non-profit arts organisation A.I.R. an opportunity to display unique artworks. All of them have been supporting artists since 1972, giving residencies and space for exhibitions. The theme of censorship and self-censorship at museums can be illustrated with the exhibition Queermuseum in Porto Alegre, Brazil, which was closed recently after criticism from conservative authorities, and the works pulled from New York's Guggenheim Museum due to pressure from animal rights groups.
In October, the art world's focus is on Frieze Art Fair in London. The new section Sex Work brings a much needed breath of fresh air to the fair, happening.media writes.
Subscribe to our mailing list: