A criminal case was opened against the 27-year-old artist in Komsomolsk-on-Amur for her posts in the group "Vagina Monologues". She faces from two to six years in prison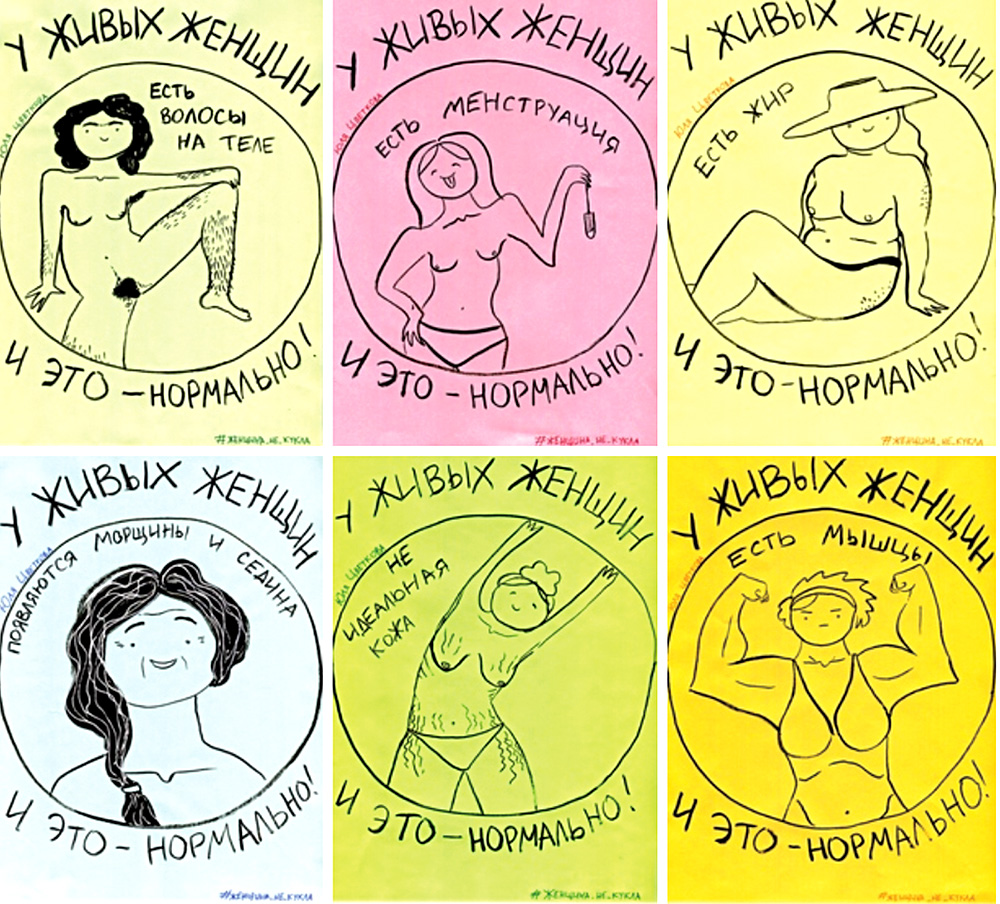 Yulia Tsvetkova, the Women Are Not Dolls project, 2018. Source: Yulia Tsvetkova/TAN
Yulia Tsvetkova, an artist and LGBTQ activist, is charged with distributing pornography for posting body-positive drawings of of naked women and vaginas on the internet, the Art Newspaper reports.
The artist's group on social media is dedicated to "removing the stigma around the vagina and female physiology as a whole". The group takes its name from the famous play The Vagina Monologues by American feminist playwright Eve Ensler. Premiered in New York in 1996, the play has been staged in theatres around the world, including Russia.
The artist was put under house arrest on November 22, 2019. House arrest was lifted in March, but the artist remains under travel restrictions.
Amnesty International describes the case as "absurd" and says the artist is a "prisoner of conscience". On June 9, Tsvetkova was charged.
The activist has received threats and is not very optimistic about the trial: "I'm trying not to lose hope but in Russia only 1% of cases are acquitted. This suggests that I only have a 1% [chance] to get out of this completely free. Such a disappointing forecast.
Tsvetkova was fined 50,000 Russian rubles in December 2019 for violating the law on gay propaganda that bans the promotion of "non-traditional sexual relationships" among minors for her page on the VK social media website.
Writer Lyudmila Petrushevskaya, television hosts Vladimir Pozner and Ksenia Sobchak, actress Renata Litvinova expressed support for Yulia Tsvetkova.
More than 180,000 people have signed the petition on change.org urging to stop prosecution of Tsvetkova. Instagram users post selfies with abstract images of vaginas under the hashtag #forYulia.
Subscribe to our mailing list: