The museum hosted exhibitions dedicated to contemporary political performance art from the art groups Voina and Pussy Riot to Petr Pavlenski and the Navalny brothers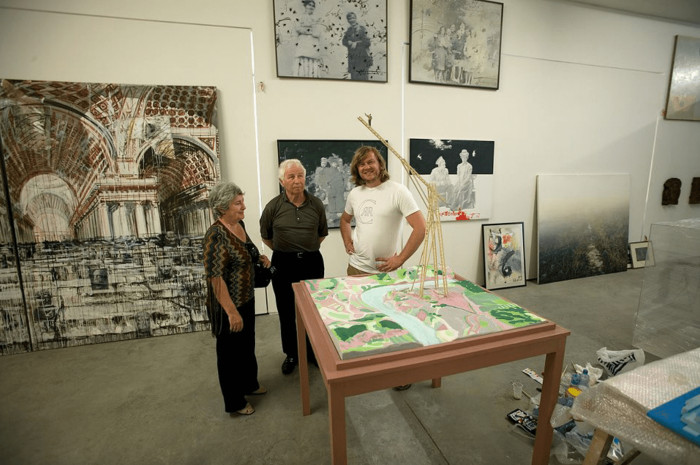 Emilia and Ilya Kabakov and Igor Markin. Source: Henry Morgan/Artguide
Police searched ART2, a private museum of contemporary art in Moscow, Artguide learnt from collector Igor Markin, the museum's owner.
Markin says he is not in Moscow, but an investigator spoke to him on the phone and demanded the investigators get access to his flat,which is located in the same building as the museum. Law enforcement officers threatened to break down the door.
Markin didn't see a court order – investigators couldn't show it remotely. Igor does not know in what criminal case the flat was searched. Computers, flash drives and "documents related to the museum" were seized from the flat.
The collector suggests the events are connected to the disappearance of Petr Verzilov, the publisher of MediaZona and member of Voina and Pussy Riot groups. At 7:16am on June 21, Verzilov told MediaZone someone was breaking down the door in his rented flat and disappeared.
It later turned out that he was detained by officers of the anti-extremism police department as part of a check related to extremism. According to Verzilov, he was detained in two criminal cases – mass disorders and using violence against a public official.
Subscribe to our mailing list: