The college's decision is the culmination of years of pressure from activists demanding that "Rhodes Must Fall"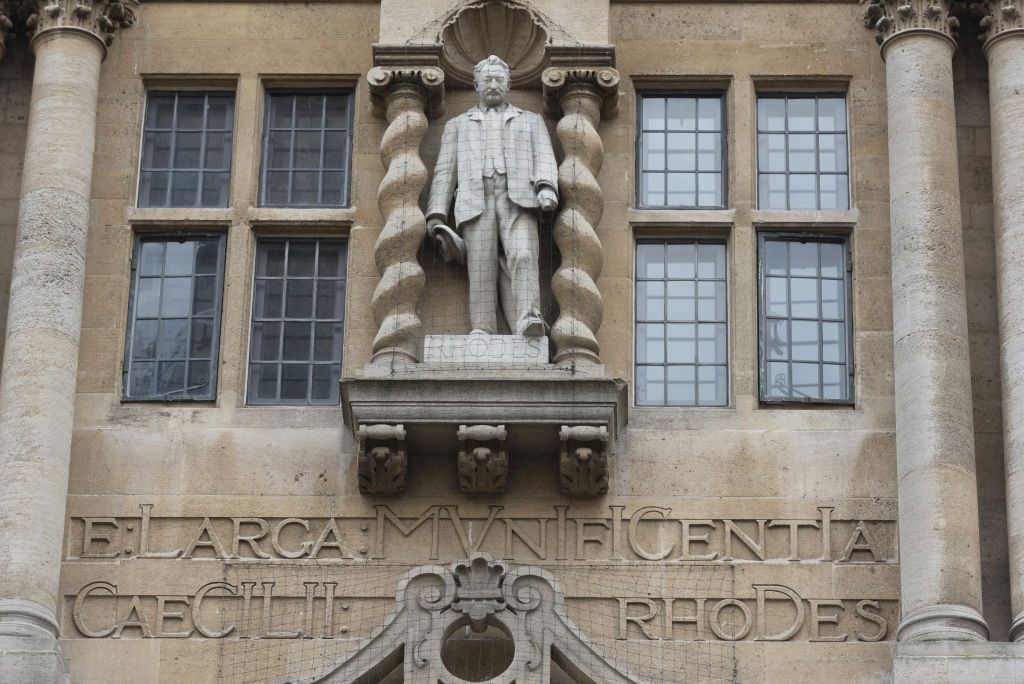 The statue of Cecil Rhodes. Source: Stringer/Anadolu Agency/Getty Images/Artnet
Oxford's Oriel College voted to remove the statue of Victorian imperialist Cecil Rhodes following mass protests against racism, Artnet reports.
Cecil Rhodes  believed in the primacy of the white race and helped Britain colonise much of southern Africa. The college's decision is the culmination of years of pressure from activists demanding that "Rhodes Must Fall".
Protests outside the college had ramped up in the past two weeks amid a wider public debate about monuments to racist historical figures and slave traders and the recent Black Lives Matter demonstrations across the UK.
An independent commission will be created to oversee the removal and deal with "the issue of the Rhodes legacy", as well as to improve access and attendance of Black, Asian and ethnic minority students.
The college's spokesperson said: "We hope to be in a position to reveal more details about the commission, its terms of reference and members over the coming weeks."
Subscribe to our mailing list: