He finds dubious the campaign "to edit or photoshop the entire cultural landscape" and thinks one needs to attack the substance of the problem, not the symbols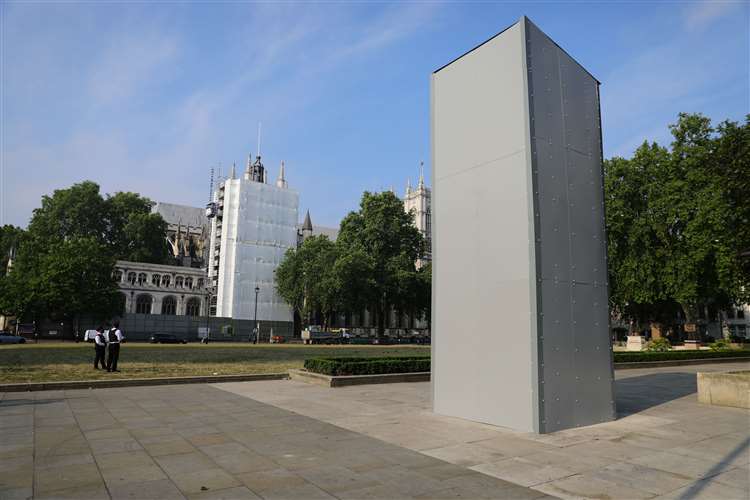 The boarded up statue of Winston Churchill in Parliament Square. Source: Aaron Chown/PA/KentOnline
The "struggle against monuments" continues in the UK amid protests against slavery and racism, Artguide reports.
The monument to Winston Churchill near the Parliament building in London seems to be the next target – activists have wrote "was a racist" on the plinth.
The UK's prime minister Boris Johnson says he will defend the monument "with every breath in my body": "We need to attack the substance of the problem, not the symbols."
He says it is "absurd and deplorable" that the statue of Churchhill, who is a personal hero of Johnson, came under attack. In 2014, the prime minister even wrote the book The Churchill Factor: How One Man Made History.
Johnson stressed he finds "extremely dubious" the ongoing campaign "to edit or photoshop the entire cultural landscape".
He pledged to set up a commission to address the systemic inequality in the country and to build more monuments celebrating the accomplishments of Black Britons
Subscribe to our mailing list: