Congo-born Mwazulu Diyabanza and his conspirators are charged with attempted theft. They may face huge fines and seven years in prison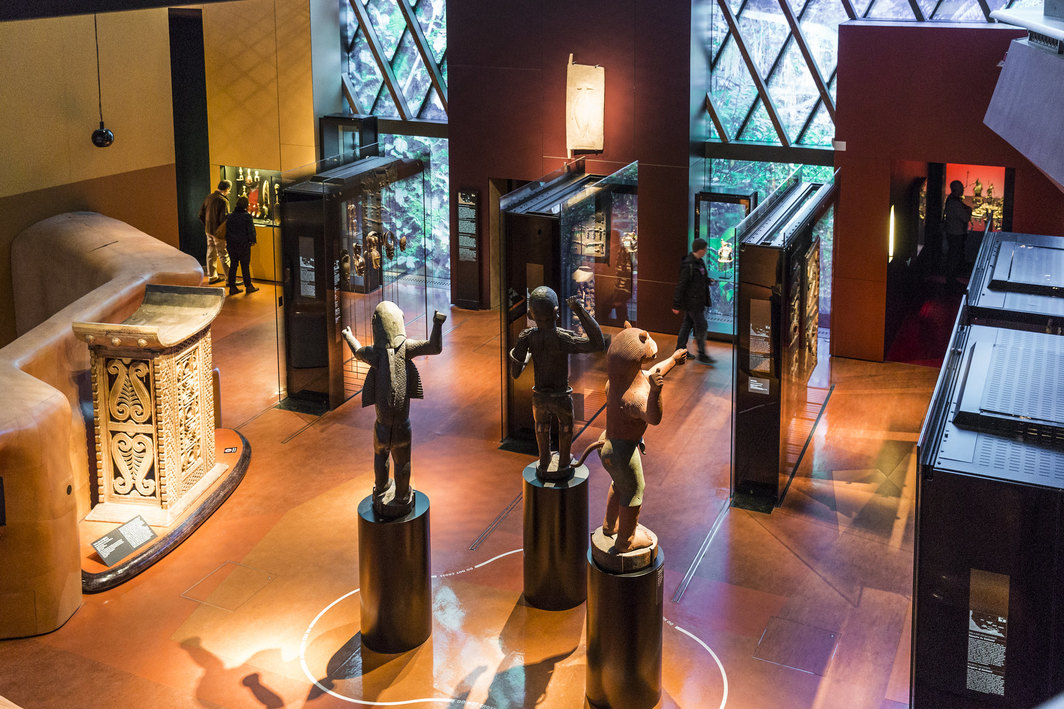 The lobby of the Musée du Quai Branly, Paris. Source: Ninara/Flickr/Artforum
In Paris, a group of men attempted to steal a 19th-century funerary object from the permanent collection of the Musée du Quai Branly, Artforum reports. The museum's collection includes 70,000 artifacts from sub-Saharan Africa.
According to Le Monde, the robbers were not going to keep the artifact but planned to return it to Africa. The men are activists of the pan-African organisation Les Marrons Unis Dignes et Courageux that "fight for the freedom and transformation of Africa".
They filmed the attempted theft. The 30-minute video shows Congo-born Mwazulu Diyabanza taking a funerary pole from its display and trying to leave the museum before encountering security guards.
Diyabanza says in the video: "The names at the entrance of this museum are the names of colonizers who pillaged the art that is now here. These items were pillaged between 1880 and 1960 under colonialism. . . . We have decided to recover what belongs to us!"
A campaign to raise €100,000 has been launched on GoFund to defend the activists.
Subscribe to our mailing list: