"Stalin, how many deaths? Hitler, how many deaths?… I don't want to drag a cemetery of the dead on my back, I'm light, I'm alive, we're alive. Let's stay alive," Duarte said responding to criticism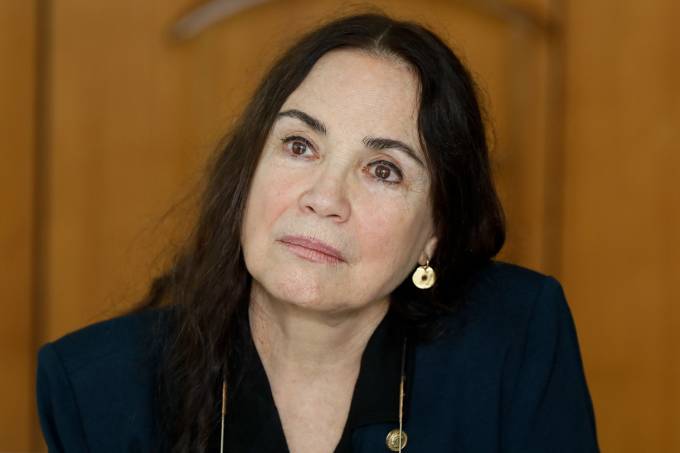 Source: Isac Nóbrega/PR
Brazil's minister of culture TV star Regina Duarte has been fired after just three months in office. It is the second culture minister sacked in recent months. Duarte was appointed special secretary of culture by president Jair Bolsonaro, ArtReview reports. She replaced Roberto Alvim, a theatre director who was fired for paraphrasing Joseph Goebbels in a government-sanctioned video.
Regina Duarte sparked outrage for her televised interview on May 7, in which she responded to criticism that the country's government had not done enough to support arts amid the COVID-19 pandemic. She told CNN Brazil: "Man, I'm sorry, humanity doesn't stop dying. If you talk about life on the side, there is death. Stalin, how many deaths? Hitler, how many deaths?… I don't want to drag a cemetery of the dead on my back, I'm light, I'm alive, we're alive. Let's stay alive. Why look back? Those who drag coffin cords don't live." She added the media should not concern itself so much with the death rate. "I think it has a morbidity right now. COVID-19 is bringing unbearable morbidity."
Since February 28, 271,885 COVID-19 cases have been reported in Brazil. 17,983 people died, including artist Abraham Palatnik, musicians Aldir Blanc and Moraes Moreira, the carnival legend Dona Neném and writers Luiz Alfredo Garcia-Roza, Sérgio Sant'Anna and Rubem Fonseca.
Museums and galleries in the country remain closed.
Duarte copied Bolsonaro's response to the epidemic. The Brazilian president is a COVID-19 denier who flouts lockdown rules imposed by state governors. While he is criticised for not visiting hospitals or meeting with healthcare workers, he found time to fly to a floating barbeque party.
Bolsonaro published a video on Twitter, promising Duarte a post in Cinemateca Brasileira in São Paulo, the country's largest film library with a mission to preserve Brazil's cinema culture.
Subscribe to our mailing list: