A digital sun, a rainbow and other digital objects from his collection Wunderkammer are available on the Acute Art app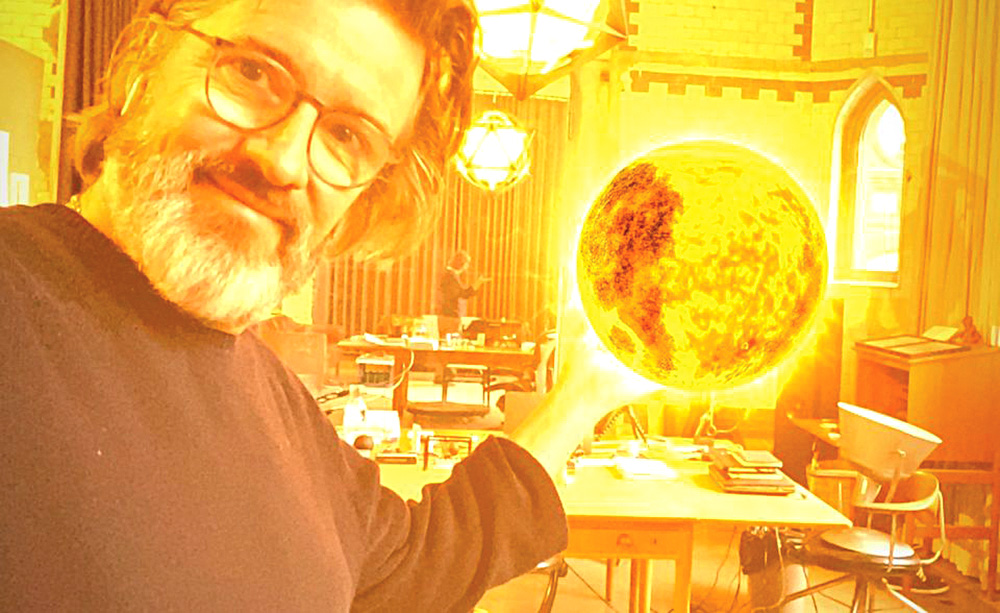 Olafur Eliasson and a virtual sun from Wunderkammer, 2020. Source: Acute Art/Olafur Eliasson/TAN
Berlin-based artist Olafur Eliasson has presented his collection of augmented reality artworks, the Art Newspaper reports.
The collection titled Wunderkammer consists of ten objects, among them a sun, a cloud emitting rain, the ethereal Northern Lights and a bashful puffin. The objects can be downloaded on the Acute Art app.
"You can put a rainbow over your sofa or bed," Eliasson says. "There's a bit of interactivity that you can play around with. Being in a lock-down can be quite stressing and this could be a way to find the miracles within the apartment where you are."
Daniel Birnbaum, the director of Acute Art, a studio that collaborates with well known artists on projects in AR and virtual reality, says Eliasson's interest in augmented reality is a natural fit for the artist who has been working with new technologies and perceptual possibilities.
After the coronavirus pandemic began, Eliasson and Birnbaum decided to gather the artist's AR experiments and offer them for free or almost for free (a ladybug can be purchased for €2 for a 30-day period). The collection will be expanded in the coming weeks.
Subscribe to our mailing list: