The restoration of the painting has been rescheduled for 2021 due to the COVID-19 pandemic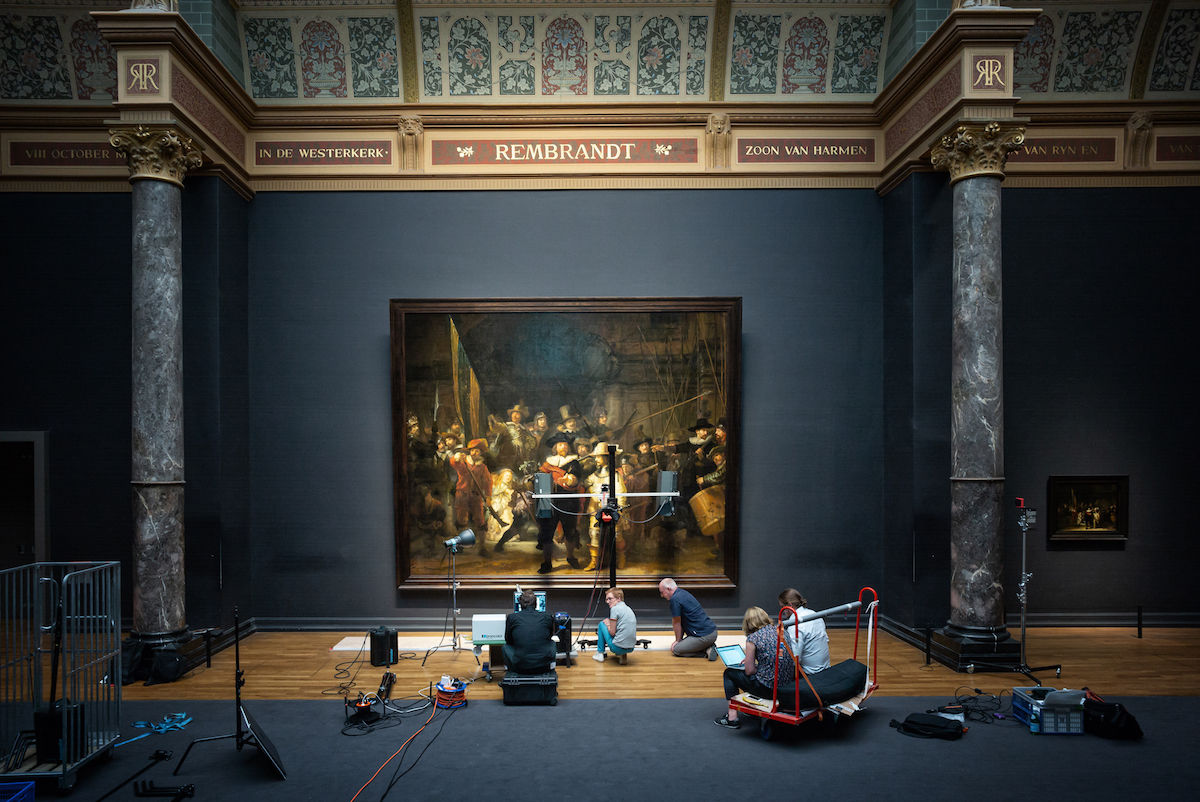 Research of The Night Watch. Source: Daniel Maissan/Rijksmuseum/Artguide
The Rijksmuseum in Amsterdam has released the most detailed ever photograph of Rembrandt's The Night Watch, Artguide reports.
Made from 528 exposures, the 44.8-gigapixel image allows users to zoom in and explore all details of the giant canvas. The image was created during the restoration process for scientists to study the painting remotely.
The decision to publish the image online was taken after the museum had to suspend the restoration of The Night Watch that began in 2019 and was broadcast online.
A team of 12 art restorers started the restoration in July 2019 in a specially constructed glass chamber. The work has been delayed due to the coronavirus pandemic.
The process was resumed on May 13, 2020, after the country's government eased the lockdown restrictions. According to the social distancing requirements, no more than two people can work on the painting in the chamber at any given time. It is now planned that the work will be completed in 2021.
The Rijksmuseum is expected to reopen on June 1. The number of visitors will be limited to 2,000 people per day, which is five times lower than before the lockdown.
Subscribe to our mailing list: