According to the the Bureau of Economic Analysis, the US's cultural sector generated 4.5% of GDP in 2017, or $877.8 billion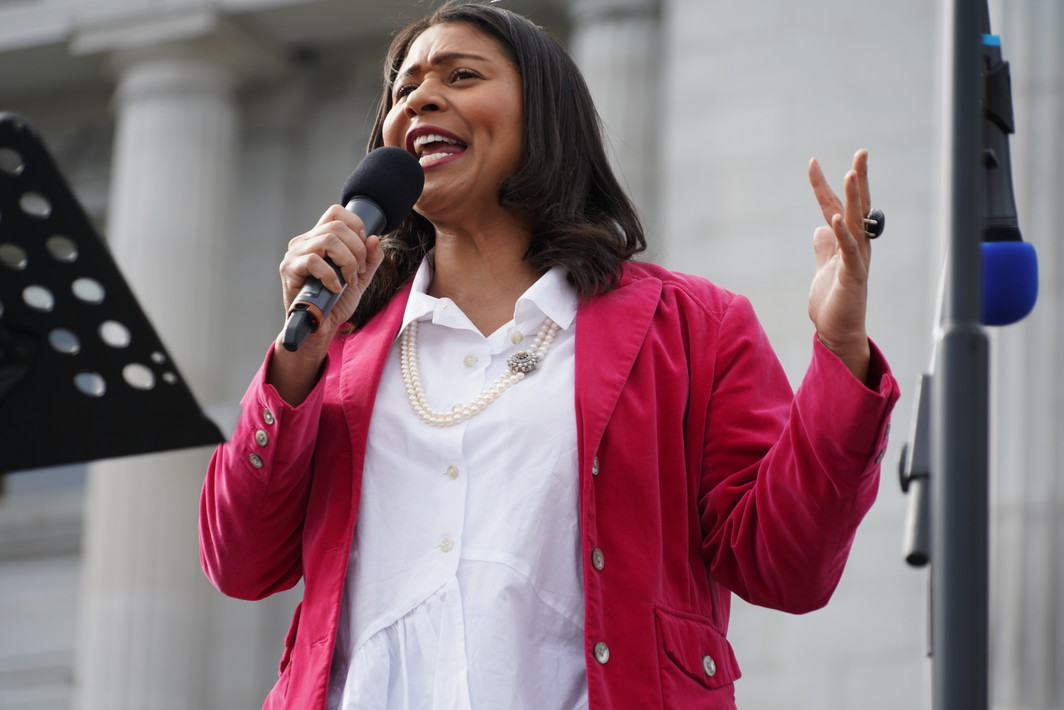 San Francisco Mayor London Breed, 2019. Source: Lynn Friedman/Flickr/Artforum
23 mayors of cities across the US have signed a collective letter, calling on the Congress to provide more aid to artists, cultural workers and art organisations in the next federal stimulus package, Artforum learnt from the San Francisco Chronicle.
"The Covid-19 crisis shuttered arts and cultural events, resulting in catastrophic financial impact on individual artists and nonprofit arts organizations," reads the letter, which was sent to House Speaker Nancy Pelosi, Senate Majority Leader Mitch McConnell and Senate Minority Leader Chuck Schumer on May 11. "Left without earned revenue, these artists and organizations are in free fall."
The mayors ask for additional funding for the federal arts agencies the National Endowment for the Arts, the National Endowment for the Humanities, the Institute of Museum and Library Services; loan forgiveness; adjustments to the Economic Stabilization Fund for nonprofit organisations; and an extension for the Paycheck Protection Program as well as unemployment insurance for artists and self-employed arts professionals. It also recommends altering the tax code on charitable donations to encourage donations.
Among those who signed the letter are London Breed, San Francisco; Steve Adler, Austin; LaToya Cantrell, New Orleans; John Cooper, Nashville; Bill de Blasio, New York; Mike Duggan, Detroit; Jenny A. Durkan, Seattle; Kate Gallego, Phoenix; Eric Garcetti, Los Angeles; Michael B. Hancock, Denver; Jim Kenney, Philadelphia; Lori Lightfoot, Chicago; Satya Rhodes-Conway, Madison, Wisconsin; Libby Schaaf, Oakland, California; Sylvester Turner, Houston; and Martin J. Walsh, Boston.
Subscribe to our mailing list: