Researches at the Mauritshuis have published findings about by Johannes Vermeer's artwork

Source: John Delaney, Kate Dooley/National Gallery of Art, Washington/TAN
The Mauritshuis the Hague has revealed the findings of its research of Johannes Vermeer's painting Girl With the Pearl Earring, the gallery's main masterpiece. The project lasts from February 26 to March 11, 2018. The work took place in a purpose-built glass workshop in the gallery, open to the public. The findings are published on the website of the project Meisje in de schijnwerper (The Girl in the Spotlight), the Art Newspaper reports.
The researchers found out that the empty neutral background is not original. Vermeer originally depicted the girl in front of a green curtain that disappeared during centuries as a result of changes in the paint.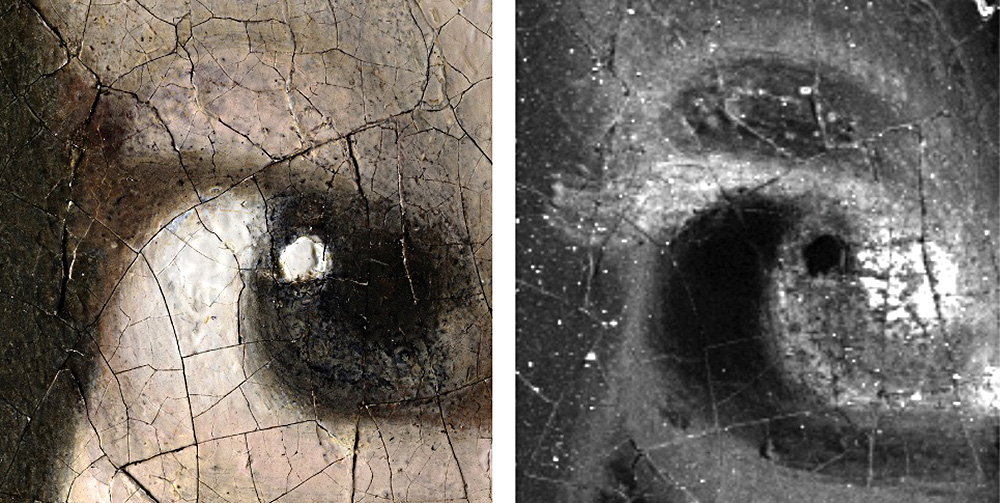 3D digital microphotograph (140x magnification). Source: Annelies van Loon/Mauritshuis/Rijksmuseum/TAN
The girl also had eyelashes that disappeared over the course of time, macro-X-ray fluorescence scanning and microscopic examination show. The research reveals that Vermeer made changes to the composition during the painting process: the position of the ear, the top of the headscarf and the back of the neck were shifted. Finally, the artist's signature – IVMeer – was found in the upper left-hand corner of the painting.
Read full results of the research, researchers' blogs and scientific articles on the project's website.
Subscribe to our mailing list: