The Uffizi gallery, Zürich's Kunsthaus and other European museums and galleries will reduce the number of visitors and opening hours, as well as minimise contacts between visitors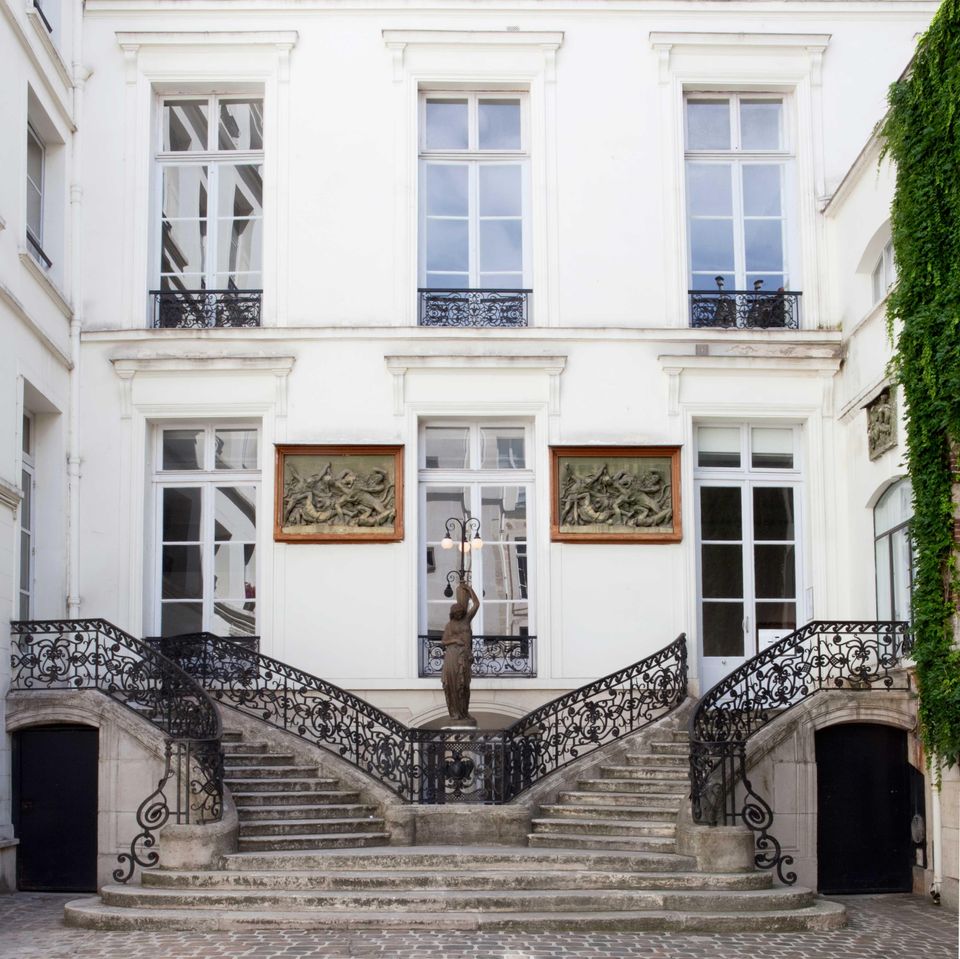 Galerie Perrotin in Paris. Source: galerie Perrotin/TAN
The Uffizi Gallery in Florence, which has been closed since March 8 in accordance with the government's decree, will reopen in mid-May, the Art Newspaper reports.
"We will be implementing additional measures and will also have to lower the number of people who can be in the gallery at any given time – it will probably be half our normal limit of 900 people, so 450 people. The details will all depend on further government rules that we're expecting to be communicated in the coming days and weeks," the museum's director Eike Schmidt told Apollo magazine. He says the museum has already lost more than €10 million of revenue.
The Swiss Federal Council allowed the country's museums to reopen from May 11. Zürich's Kunsthaus announced the following changes in its programming: the exhibitions Ottilia Giacometti: a Portrait and The Poetry of Line. Masterpieces of Italian drawing are extended until July 19. The show Smoke and Mirrors: the Roaring Twenties will run from July 3 to October 11.
The Hauser & Wirth gallery in Zürich will open its doors again on May 11. The gallery reopens with the exhibitions of works by Günther Förg and Luchita Hurtado, which were on display only for two days before the lockdown. Hauser & Wirth Hong Kong can be visited by appointment.
The Giacometti Foundation in Paris announced plans to return to work on May 15. The exhibition In Search of Lost Works will be extended until June 21. The exhibition of works by Douglas Gordon is postponed until 2021.
In mid-May, the Paris-based Perrotin gallery has launched the initiative Restons Unis (Stay United): works from 26 Paris galleries will be displayed at Perrotin's Saint-Claude space.
"Doors will remain open in order to reduce the use of handles, all countertops will be fitted with a plexiglass screen, documentation will be accessible via QR code, we will carefully manage the flow of gallery visitors, all entrants will be asked to wear a mask, and we will forego opening events," the gallery says. "Although it may not rectify the larger systemic issues of our industry, it does underline the importance of what we accomplish on a daily basis. Online viewing rooms will never replace exhibitions."
Paris Gallery Weekend that brings together 50 galleries specialising in the 20th century and contemporary art is scheduled for July 2-5.
Subscribe to our mailing list: