Hackers wanted to demonstrate their economic and political views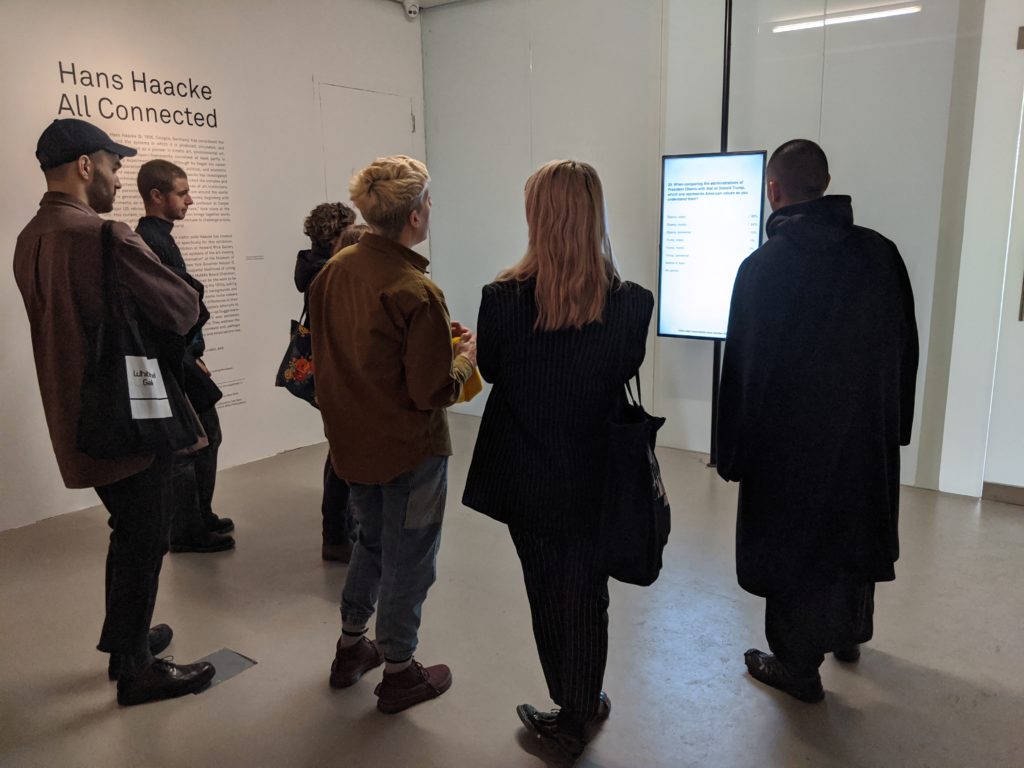 Hans Haacke: All Connected in New Museum. Source: Grayson Earle
The retrospective of German conceptual artist Hans Haacke: All Connected in New York's New Museum has been attacked by hackers who wanted to make a political statement, according to Artguide.
The intervention altered the results of Haacke's artwork, a poll among visitors who were offered to use their iPads and answer questions about their economic and political views. Results of the poll appeared in real time on screens.
Artist Grayson Earle and his anonymous partner, artist M, gained access to the poll to interfere with answers to the question about a huge gap in wealth accumulation in the world.
Respondents were offered to select one of three answers: "Such inequality needs to be corrected", "Accumulation of wealth should not be interfered with" and "I don't know". After the intervention, the number of votes for "accumulation of wealth should not be interfered with" increased from 8% to 85%.
As the hackers explained in an email to Artnet, this answer better expresses the current political position of American museums like the New Museum and shows their corporate stranglehold.
The poll of New Museum visitors is part of Haacke's work going back to the late 1960s. When Haacke first asked the audience about wealth accumulation in 1971, 81% of museum goers said the situation should be corrected.
Earle and M say they hacked the poll to question "the efficacy of sanctioned institutional critique". The called on the New Museum to start with itself, hold negotiations and reduce the income disparity between staff members, as well as ensure the museum's annual budgeting fell in line with the sorts of progressive values it trades off. By now, programmers have fixed the breach.
Subscribe to our mailing list: