The exhibition Status — Artistic Practice and Social Change was held at Konstepidemin gallery on January 9-12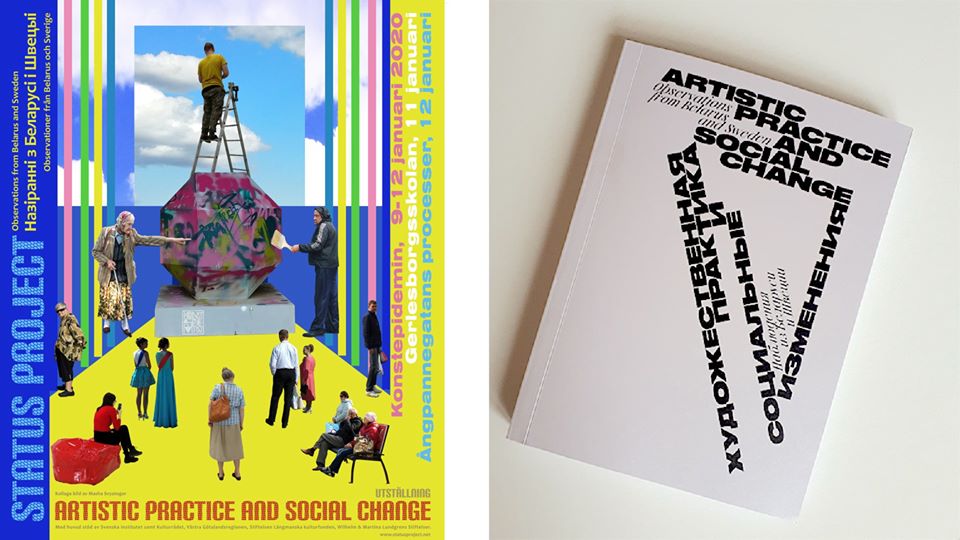 The exhibition is based on the project STATUS – The role of the Artist in Changing of Society, a collaborative project by Konstepidemin and Kryly Khalopa.
Artists explore three subjects – hidden life, (non) work and heritagisation.
The exhibition features works by 11 artists – Meira Ahmemulic, Tania Arcimovich & Masha Svyatogor, Dorna Aslanzadeh, Jonas Bentzer, Maxim Sarychau, Olga Sazykina, Olia Sosnovskaya, Nicola Spesivtsev, Christin Walhström, Johan Zetterquist and Dzina Zhuk.
At the opening on January 9 Aleksei Borisionok presented his book of the same name featuring articles and artworks based on the authors' practices and experience. They reflect current conditions and possibilities for the artists and their practice. The book is published by Konstepidemin Förlag.
A discussion on the role of artist in society was held on January 12.
The gallery is located at Konstepidemins väg 6, 413 14 Göteborg, Sweden.
More information about STATUS is available at www.statusproject.net.
Follow the event here.
Subscribe to our mailing list: