Though this year's fire season is the worst Australia has faced in decades, the government warns the fires will reach their peak in late January and February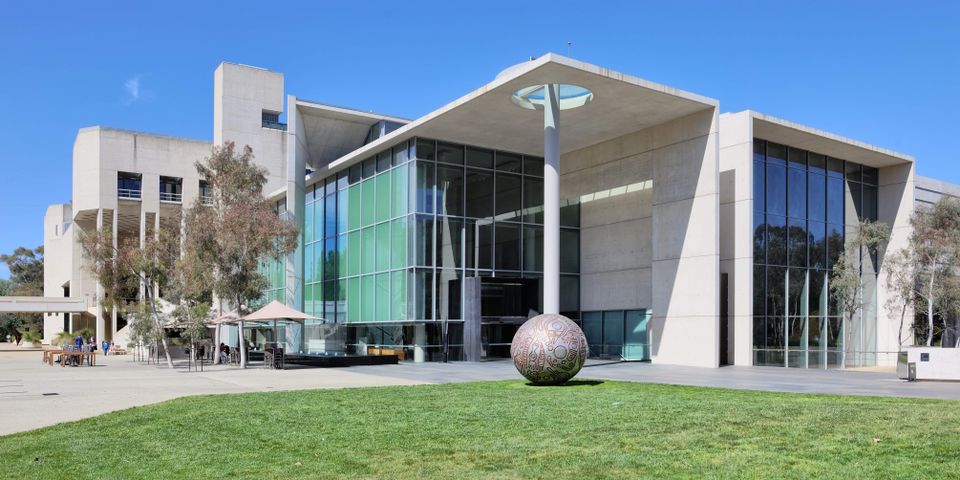 The National Gallery of Australia. Source: wikimedia.org
Australia's museums and art galleries have to take additional protective measures due to bushfires. According to NPR, 69 out of 136 fires still remain uncontained despite desperate rescue efforts. Twenty five people are reported dead. The fires also destroyed an uncertain number of animals and plants on millions of acres of burned land.
The National Gallery of Australia in Canberra closed on January 5-6 due to bad air quality and smoke. It is the first time in the gallery's 53-year history that it has closed for two days in a row. Gallery director Nick Mitzevich told the Daily Telegraph that the institution decided on reopening on a day-by-day basis. Besides the health factor, the gallery aims to protect artworks displayed at the Matisse & Picasso exhibition.
The Blue Mountains Cultural Centre in New South Wales also tries to keep its door closed to protect artworks and staff from smoke. "In future years we will be programming our exhibition space through summer to focus on exhibitions that can't be damaged by smoke," a Blue Mountains City Council representative said.
The Murray Art Museum in Albury has "double-downed"on its emergency management plan and adapted to the community's needs: in the hottest day the museum is a refuge for people who don't have air conditioners at home. "Over the last few days, we've had people come through who've actually been displaced by the fires and needing to talk about that. So we're an open piece of infrastructure," the museum's director Bree Pickering said to the Sydney Morning Herald.
Subscribe to our mailing list: