The gallery's director Gabriele Finaldi commented on the purchase: "We are absolutely thrilled"
The gallery's director Gabriele Finaldi commented on the purchase: "We are absolutely thrilled"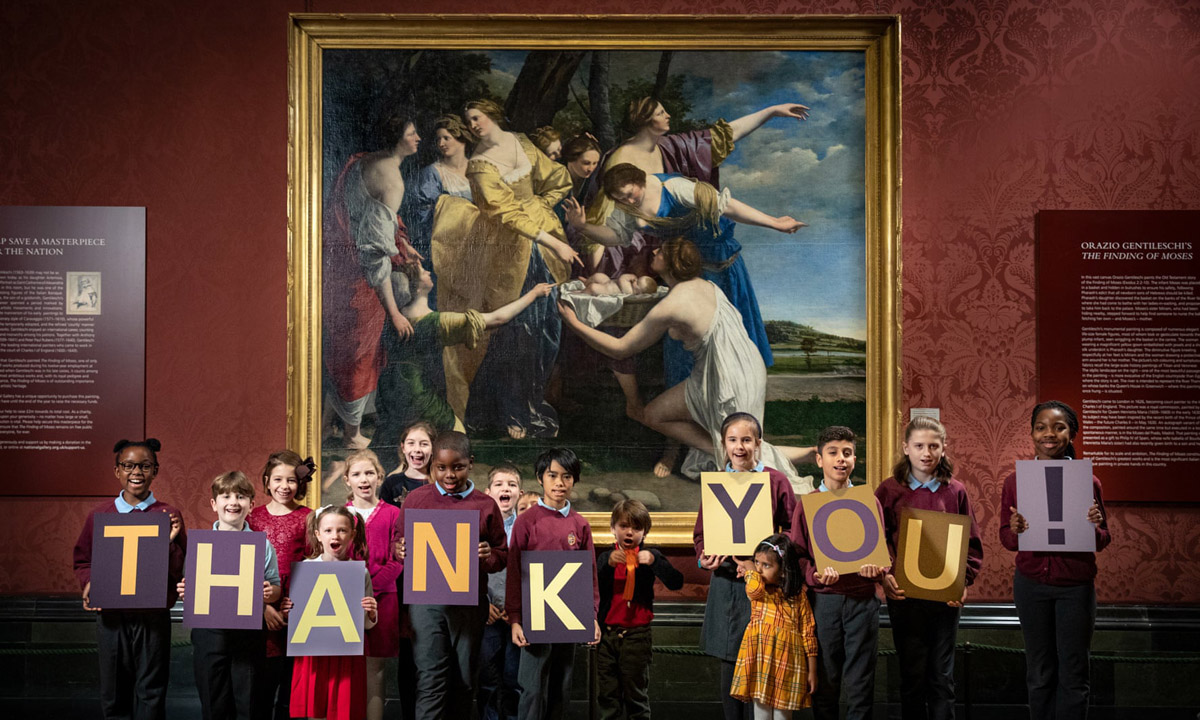 Orazio Gentileschi's The Finding of Moses and children who participated in the fundraising campaign. Source: National Gallery/PA/Artguide
London's National Gallery raised £22 million with help of the pubic and bought Orazio Gentileschi's The Finding of Moses that has been on loan to the gallery fro almost 20 years, Artguide learnt from the Guardian.
Gentileschi's masterpiece is an important artwork in British art. It was commissioned to celebrate the birth of the future Charles II and created by Gentileschi during his 12-year residence in London at the court of Charles I. The painting hung in the Queen's House in Greenwich.
The Nile landscape resembles the Thames and the hill leading up to the Observatory. It may be suggested that the finding of Moses takes place somewhere on the Isle of Dogs.
This makes The Finding of Moses "a very English picture", Finaldi says.
The former owner and seller of the painting is rumoured to be sofa billionaire Graham Kirkham.
Most of the funds came from the gallery's own sources. The American Friends of the National Gallery gave £8.5m, the National Gallery Trust gave £5m and £500,000 came from gifts left in wills to the National Gallery. The National Heritage Memorial Fund gave £2.5m, the Art Fund gave £1m and the remaining £2m was raised the public, individuals and trusts.
Subscribe to our mailing list: