Igor and Olga Toporovski, organisers of the "Russian avant-garde" exhibition in Ghent, are accused of fraud.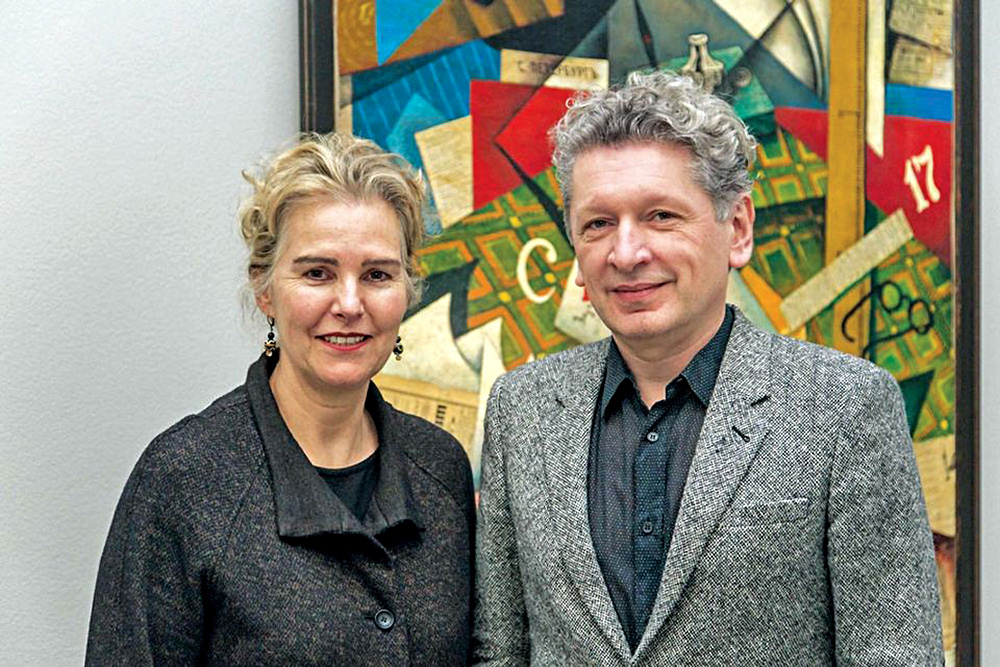 Catherine de Zegher and Igor Toporovski. Source: Fondation Dieleghem/The Art Newspaper
Russian-born art collectors Igor and Olga Toporovski have been in custody since December 16 on suspicion of fraud, money laundering and handling stolen goods, the Art Newspaper learnt from the Belgian broadcaster VRT.
Their lawyer Sébastien Watelet confirmed their custody was extended on December 20. Lawyer Geert Lenssens, who represents a group of art dealers and the artists' heirs, called it "an important move".
The Toporovskis came into spotlight in January 2018 after an exhibition at the Museum of Fine Art in Ghent featuring artworks from their Dieleghem Foundation. The museum displayed unknown works by Russian avant-garde artists – Natalia Goncharova, Wassily Kandinsky, Kazimir Malevich, Liubov Popova, Alexander Rodchenko, Pavel Filonov and others.
European and Russian art historians found the show suspicious. The exhibition was closed prematurely, and the museum's director. Catherine de Zegher had to leave her post.
She later filed a complaint against the city of Ghent, claiming her dismissal was ungrounded. The city continued the investigation.
In February, all documents relating to the exhibition were inspected. The City Council's lawyers found irregularities concerning the opening date of the exhibition and the date when the contract was signed between the former director and the Dieleghem Foundation. Moreover, the contract was not signed by representatives of the city.
Subscribe to our mailing list: