Éva Mag's performance earned a special mention from the jury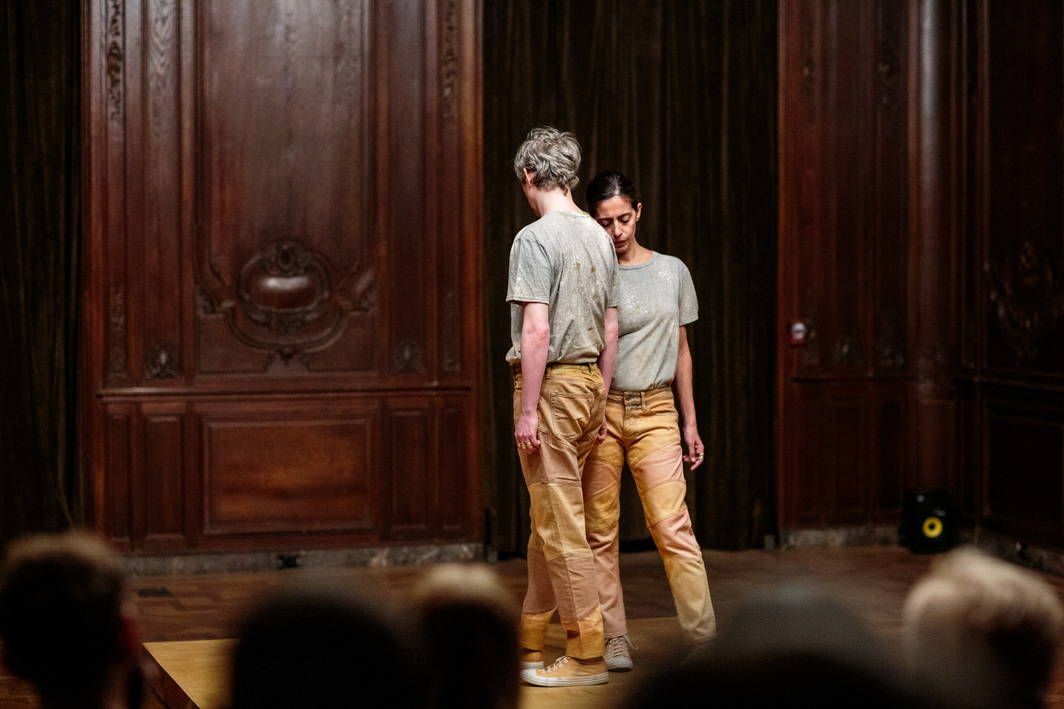 Maria Hassabi. The performance Together, part of the project Entre Deux Actes (Ménage à Quatre). 2019. Photo: 1014/Sarah Blesener/Artforum
Nairy Baghramian and Maria Hassabi won the Performa 19 Biennial's top award – Malcolm McLaren Award, Artguide reports.
The winners were chosen by a jury comprising curators Nikki Columbus, Ana Janevski, and Lumi Tan. Each of the winners get a prize of $5,000.
The jury awarded Baghramian and Hassabi's performance Entre Deux Actes (Ménage à Quatre) commissioned by Performa and 1014. The installation is a tribute to Baghramian's previous collaboration with designer Janette Laverrière (1909–2011). It reimagined boudoir, titled Entre deux actes II (Loge des comédiennes), 2009, and sets the stage for Hassabi's 2019 performances Together and Figures.
The jury also gave a special mention to Éva Mag's performance titled Dead Matter Moves (2019), which, according to Columbus, "came as a glorious surprise on the penultimate day of the biennial".
The Malcolm McLaren Award was launched in 2011 to honour live performances. Previous award winners are Ragnar Kjartansson, Ryan McNamara, Edgar Arcenaux and Kemang Wa Lehulere.
Subscribe to our mailing list: