The museum will be closed to the public from June 2020 to spring 2023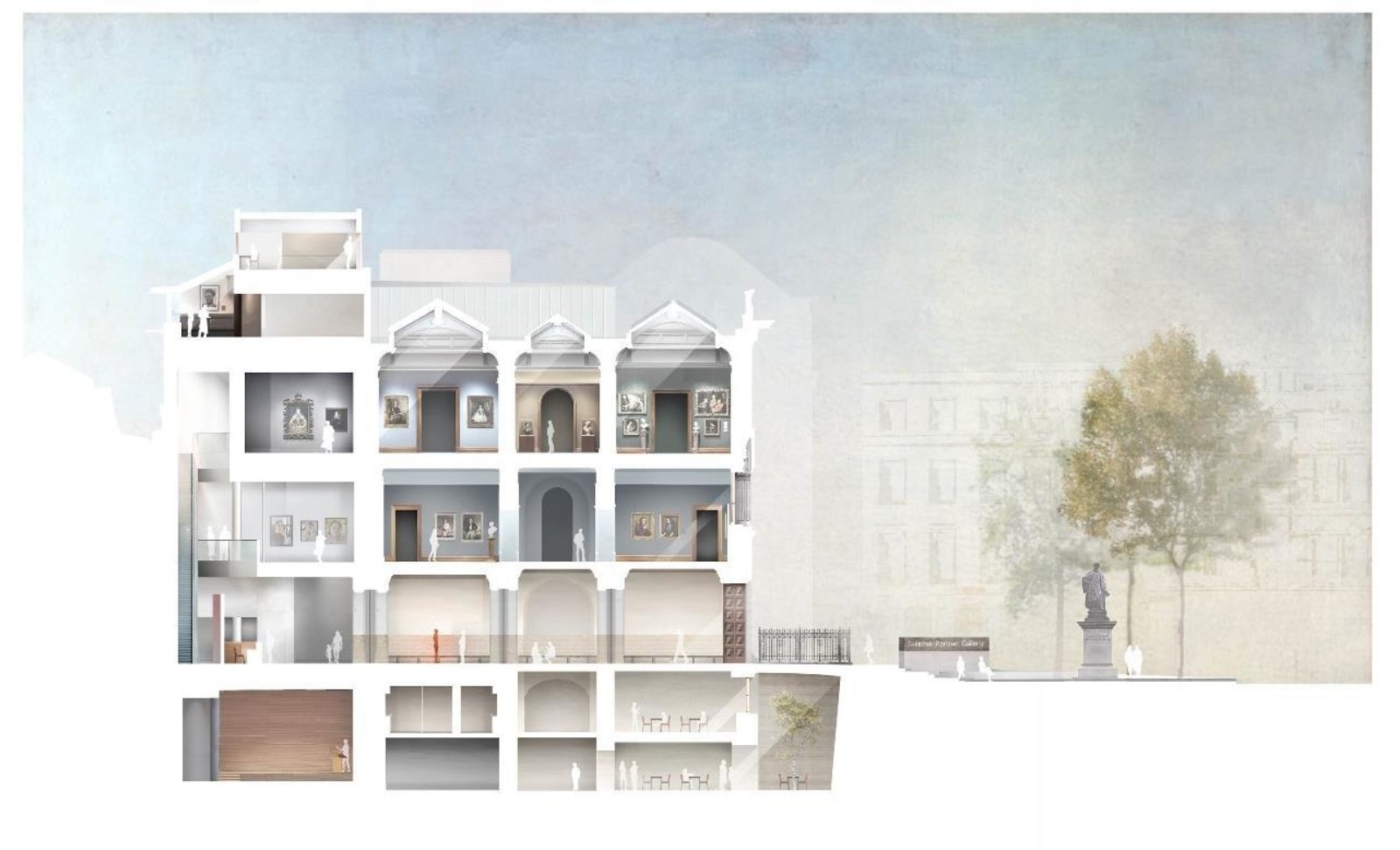 A redeveloment project for the National Portrait Gallery, London. Source: Jamie Fobert Architects/Artguide
London's National Portrait Gallery will shut down for three years for redevelopment. The project costs £35.5 million, according to Artguide.
The museum will be closed in June 2020 and reopened for visitors in spring 2023. The refurbishment is designed by Jamie Fobert Architects. The redevelopment project includes the creation of new public spaces and a learning centre.
During the renovation work, exhibitions will be held across the UK, including an exhibition at York Art Gallery in 2021 and an exhibition of Tudor portraits in partnership with the Holburne Museum in Bath in 2022.
Joint projects are also planned with National Museums Liverpool, Newcastle and the Scottish National Portrait Gallery.
Subscribe to our mailing list: