The Feminist Art Coalition (FAC) teams up with 50 museums to organise feminist art exhibitions, performances and other events in the months before the election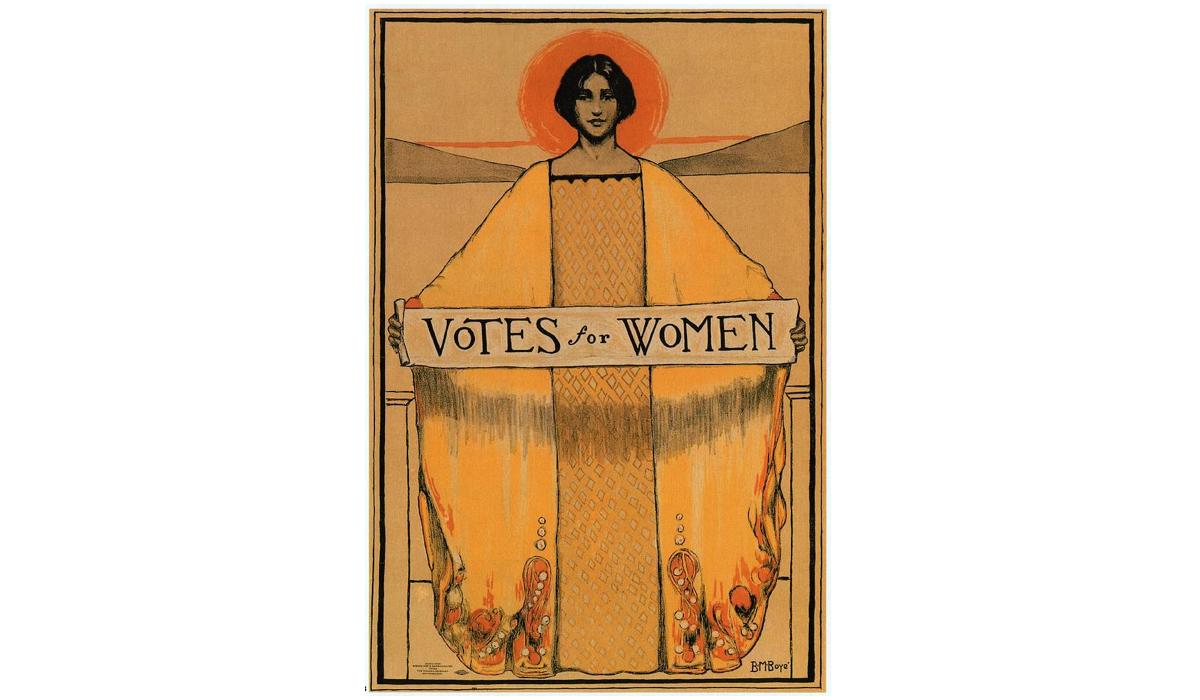 A women's suffrage poster at the exhibition Votes for Women: A Portrait of Persistence at the National Portrait Gallery in Washington. Source: the National Portrait Gallery /Artforum
The coalition was founded by Apsara DiQuinzio, the senior curator of modern and contemporary art at the Berkeley Art Museum and Pacific Film Archive (BAMPFA). FAC "seeks to generate cultural awareness of feminist thought, experience, and action", Artforum reports.
"The idea, for me, really came out of the election of Donald Trump and feeling this urgent need to do something," DiQuinzio told the Art Newspaper. The curator says she decided to create the platform after the 2017 Women's March in Washington that gathered 470,000 people.
Among the museum to join the three-month campaign are the Hammer Museum, the Institute of Contemporary Art, Los Angeles, the Brooklyn Museum, the Institute of Contemporary Art in Boston and the Pérez Art Museum Miami.
Subscribe to our mailing list: