The Lebanese government has launched extensive economic reforms after mass protests started in the country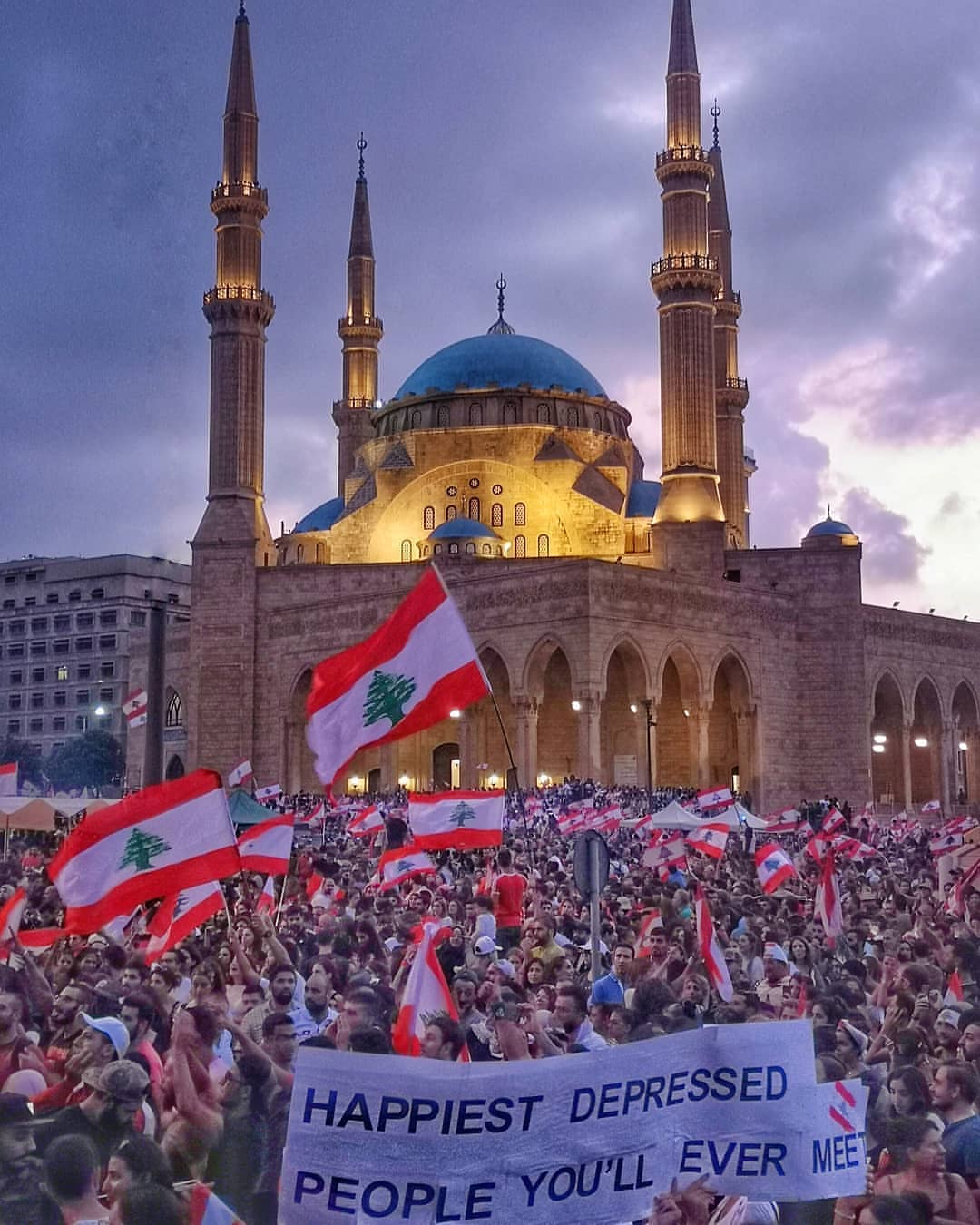 Source: livelovebeirut/Instagram
Museums and galleries in Beirut closed to show solidarity with 2 million of people protesting against the economic situation and the government's failure to tackle the crisis, according to the Art Newspaper.
Among the closed art institutions are the Beirut Art Center, Dar El-Nimer, Sfeir-Semler Gallery, the Sursock Museum, the art space Ashkal Alwan.
Peaceful demonstrations began on October 17, when the government proposed a tax on WhatsApp an FaceTime calls. The protests have grown into a movement demanding political reforms.
A spokesperson for Dar El-Nemier, an independent art space focusing on Palestinian art, said: "It's our mere duty to join the crowds and take to the streets because this rightful uprising is uniting the country and the Lebanese diasporas around the world."
Groups of protesters occupied abandoned government-owned buildings closed after the civil war. Among them is the Grand Theatre in Beirut designed by architect Youssef Aftimos. The building has become the centre for activists and those who want to return former public spaces to the public.
In an attempt to calm down protesters, the government held an urgent meeting and proposed a package of economic reforms, including salary cuts for lawmakers and MPs, reduction in funding to certain government bodies, tax increase for financial institutions and support to the poor. The government said it would not impose new taxes on people in 2020.
Prime minister Saad Hariri said at a press conference: "These decisions are not in exchange for anything. I am not going to ask you to stop protesting and stop expressing your anger. This is a decision that you take."
Subscribe to our mailing list: