To buy an item, buyers should submit a registration form. Winners will be selected at random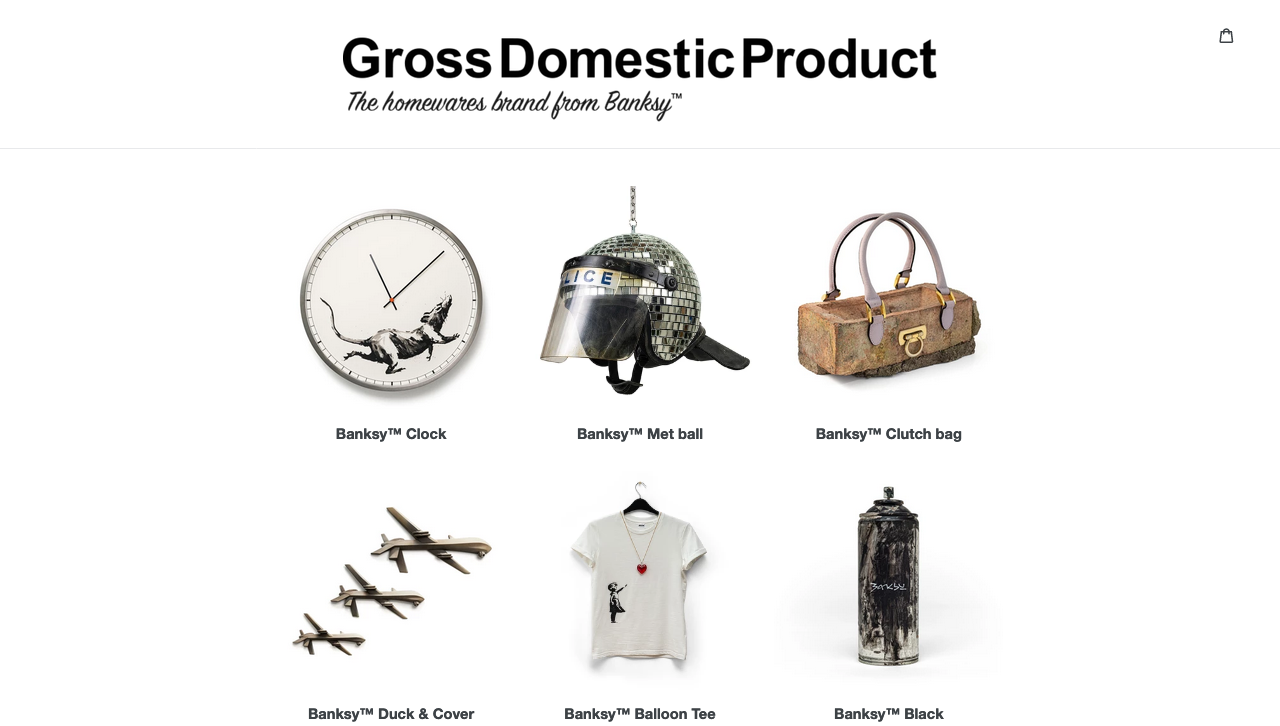 Items at Banksy's Gross Domestic Product online shop. Screenshot
Banksy has opened the Gross Domestic Product onilne shop and begun to sell his works, according to Artguide.
Potential customers cannot buy items at once, but they can register their interest by submitting the registration form. Winners will be selected at random in a few weeks.
The list of items includes clocks featuring a trademark Banksy rat (50 available, £500); disco balls made from an old police riot helmet (15 available, £500); early learning counting sets consisting of wooden refugee figures in an overcrowded truck (5 available, £750). Some items are available in a single copy.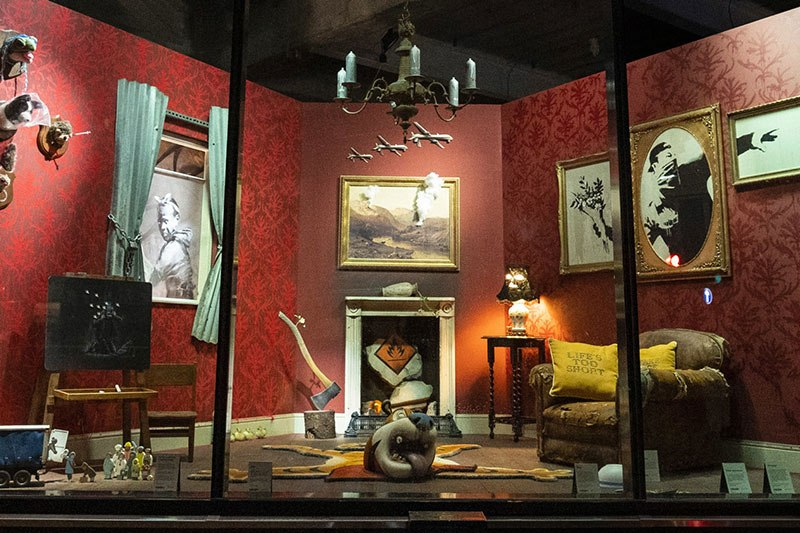 Banksy's shop Gross Domestic Product in London. Source: TwistedSifter/Artguide
All items are displayed at a pop-up shop in Croydon, London, and on the website.
Subscribe to our mailing list: