Activists staged the second protest at the official opening of the museum on October 21, 2019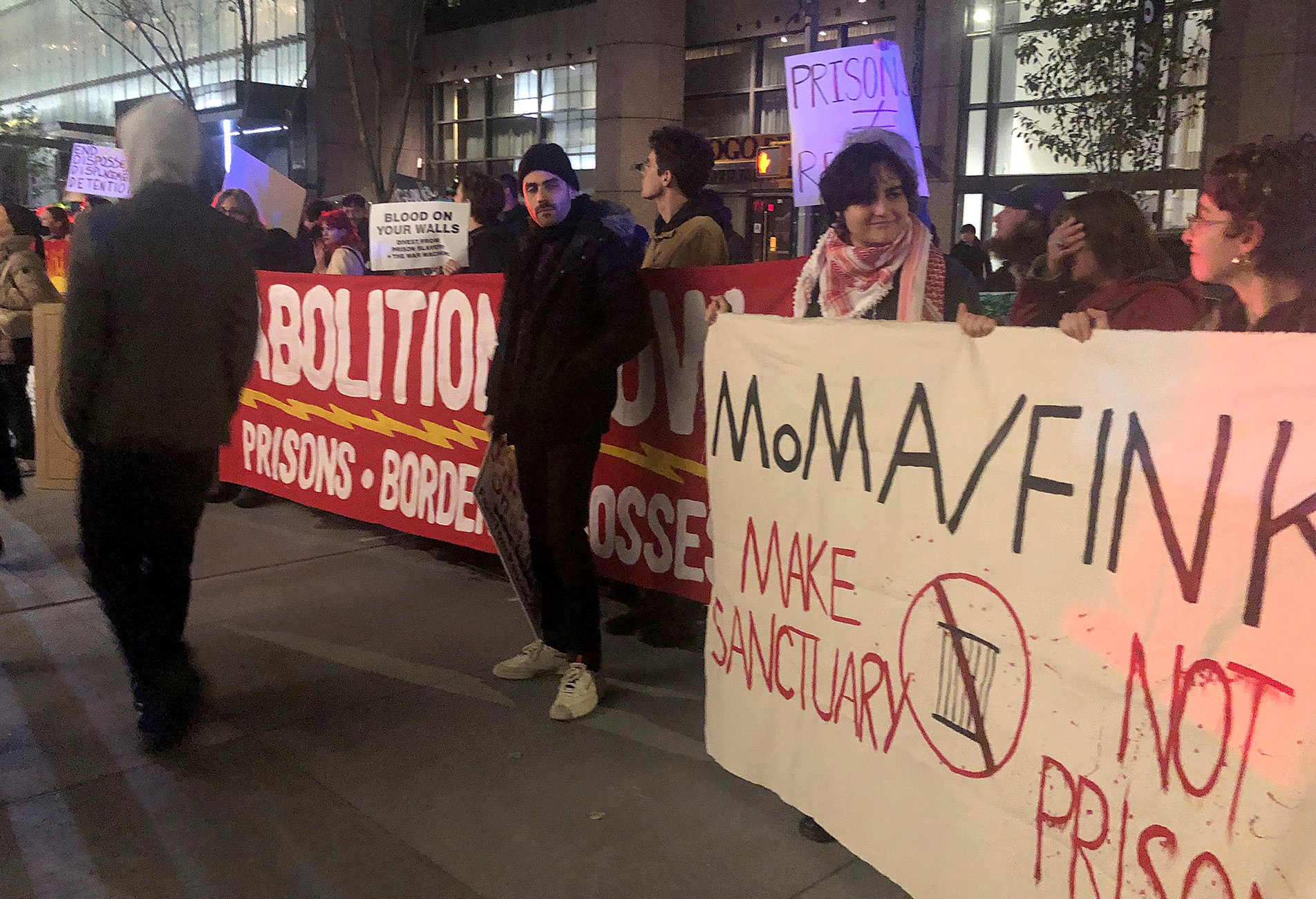 Protesters outside MoMA, October 18, 2019. Source: Katya Kazakina/Bloomberg
On October 18, 2019, the Museum of Modern Art's in New York organised an opening party after the reconstruction. Guests were welcomed by activists protesting against board members of the museum for their ties to private prisons and Puerto Rico's economic crisis, Artguide reports.
Earlier, more than 220 artists and researchers signed an open letter demanding that Larry fink, board member, CEO and chair of the investment firm BlackRock, divest from the GEO Group and Core Civic that operate private prisons.
One more board member, Steven Tananbaum, runs a hedge fund that has the reputation of a vulture fund owing part of Puerto Rico's debt. Activists demanded Tananbaum quit the board.
Subscribe to our mailing list: