The cost of the ancient sculpted reliefs is not revealed, but the Banquet Scene alone can cost about £100 million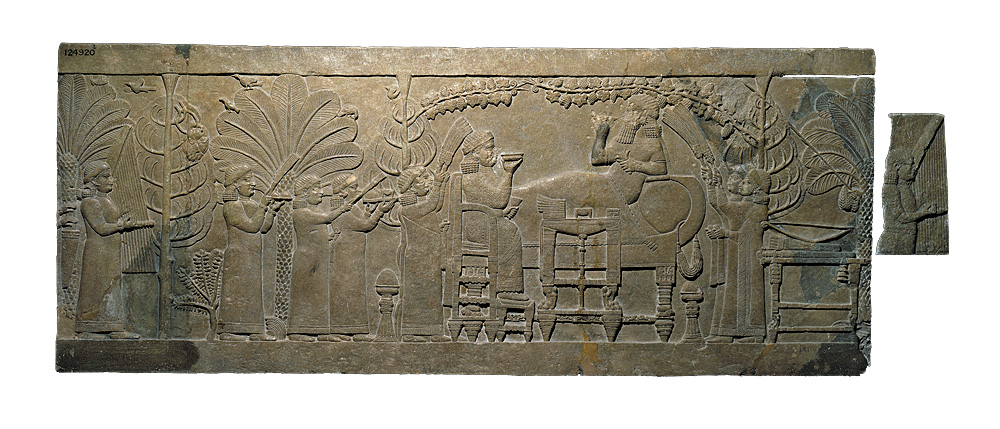 The Garden Party relief from the North Palace of Ashurbanipal in Nineveh, about 645 BC. Source: The Trustees of the British Museum/The Art Newspaper
The British Museum lends its collection of Assyrian reliefs to the Getty Museum in Los Angeles because it lacks the funds to create a display space. The collection includes the famous Banquet Scene, one of the world's finest single Assyrian relief sculpture, The Art Newspaper reports.
In October, the exhibition Assyria: Palace Art of Ancient Iraq opens in Los Angeles. It features 12 large gypsum panels like those destroyed by IS in Iraq in 2015. The artifacts of the 9th-7th centuries BC were discovered during excavations at Nimrud, Nineveh and Khorsabad in the mid-19th century. Except for the Banquet Scene that was shown at the Ashurbanipal exhibition last winter, the panels have not been displayed at the British Museum since its basement gallery was closed in 2006.
The British Museum has 240 Assyrian reliefs on display and 80 ones in storage. The museum press office says they want "to share some of the collection through national and international loans" and adds that a longer term redisplay of the full Assyrian collection "will form part of the museum's masterplan and redevelopment", yet to be finalised. The plan will then need approval from the trustees. After that, funds will have to be raised. The process may take more than a decade.
The space to display the whole collection of reliefs will appear in several years. It explains the British Museum's generous loan to the Getty Museum. For now, the British Museum's priority is the archaeological storage facility outside Reading, which is expected to be completed in 2023.
Subscribe to our mailing list: