Author of the open letter want "unrestricted" and "unchecked" access to inventories of African artifacts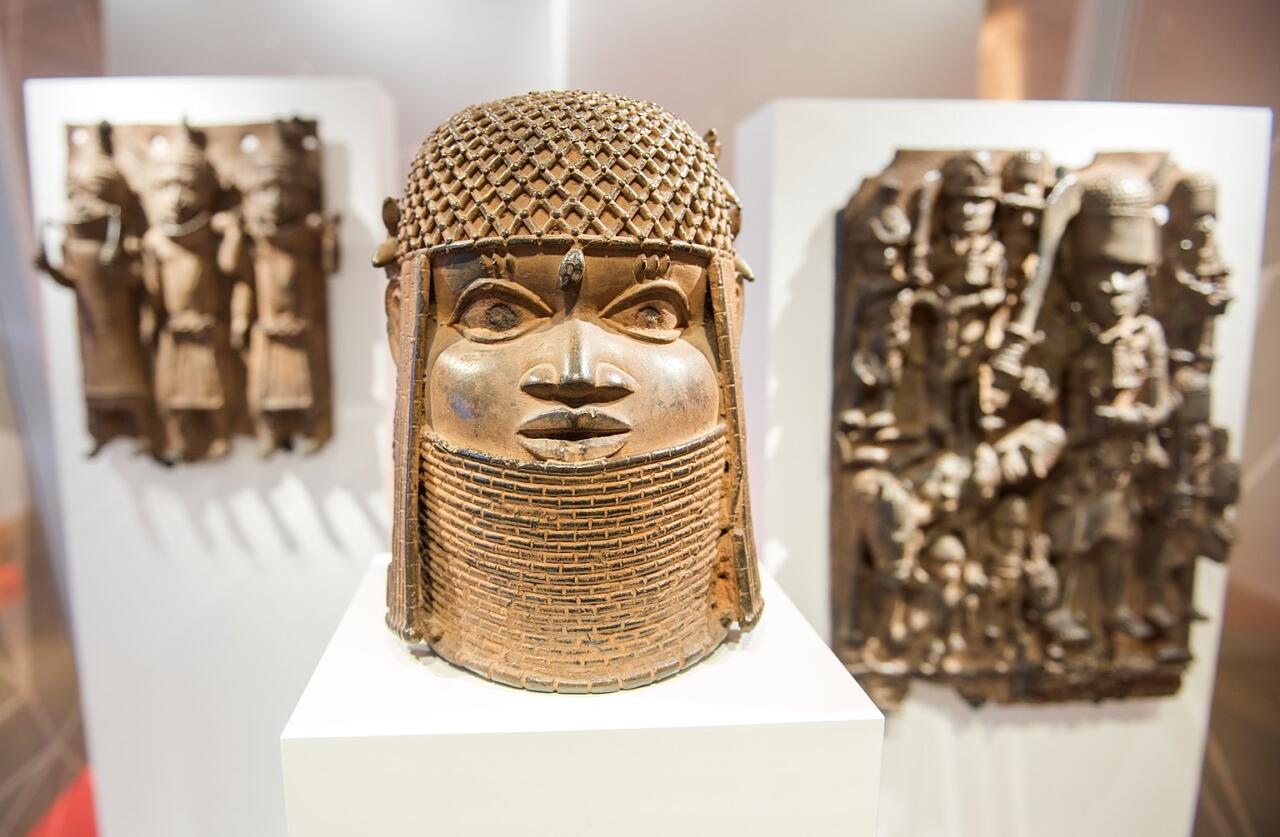 Benin Bronzes, Museum für Kunst und Gewerbe Hamburg. Source: dpa / artguide
More than 100 academics demand that the German government open access to colonial-era collections to researchers. The open letter was published by Die Zeit daily on October 17, 2019, Artguide learnt from Artnet.
Among the signatories are Felwine Sarr and Bénédicte Savoy, the authors of the report on colonial art in French museums that was commissioned by French president Emmanuel Macron.
The academics condemn the restricted access to German museum inventories and call the situation "scandalous". The letter is a response to the German government's plans to set up a centralized body to handle information requests from countries of origin about colonial-era artifacts in Germany.
The plan is to be implemented in the first quarter of 2020. In response, the authors of the letter demand "unrestricted" and "unchecked" access to inventories of African artifacts to carry out independent provenance assessments. The letter welcomes the German government's decision to grant €2 million for research projects into colonial-era objects.
Subscribe to our mailing list: