John Browne is one of four new sponsors of the prize that will be awarded in Margate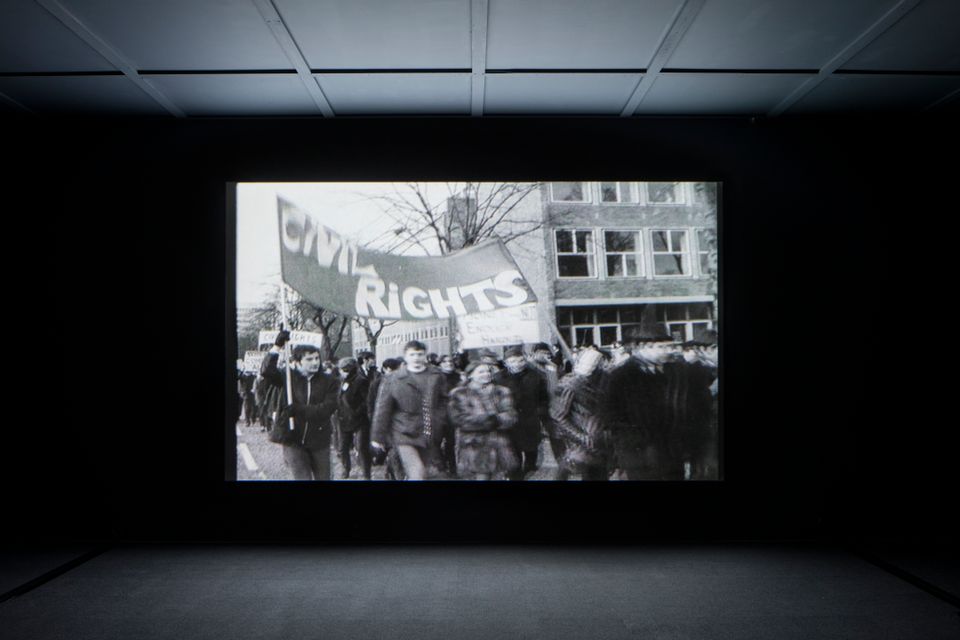 A video still from The Long Note by Tuner Prize-nominee Helen Cammock, 2018. Source: David Levene/Helen Cammock/The Art Newspaper
British businessman John Browne (Lord Browne of Madingley) has become one of the major sponsors of the Turner Prize, which rejected sponsorship from Stagecoach South East a few months ago, according to the Art Newspaper
The Turner Prize exhibition will run from September 28 until January 12 at the Turner Contemporary in Margate. The shortlisted artists are Oscar Murillo, Lawrence Abu Hamdan, Helen Cammock and Tai Shani.
When the shotlist was announced in May, the prize had four sponsors, among them Stagecoach South East that suddenly withdrew due to its chief Brian Souter's stance on LGBT. In the 2000s, Souter, one of the richest persons in Scotland, backed a failed campaign to keep the anti-gay law Section 28. Tate and Turner Contemporary said they were cutting ties with the company "by mutual agreement". BNP Paribas bank and Kent County Council remained as the prize's sponsors.
New sponsor John Browne described his own experience for the catalogue of Queer British Art 1861-1967, which opened at Tate Britain in April 2017. The show marked the 50th anniversary of the partial decriminalisation of male homosexuality in England and Wales. Browne was chief executive of British Petroleum (BP) in 1995-2007. in 2017, after his term expired, he stepped down as chairman of Tate trustees.
The other new sponsors of the Turner Prize are Lance Uggla, the chief executive of the financial information services company IHS Markit; EuroTunnel and Southeastern rail.
The Turner Prize winner will be announced on October 3.
Subscribe to our mailing list: