A mixture containing quartz found in the pot resembles the ground used on Rembrandt's The Night Watch, which will undergo conservation soon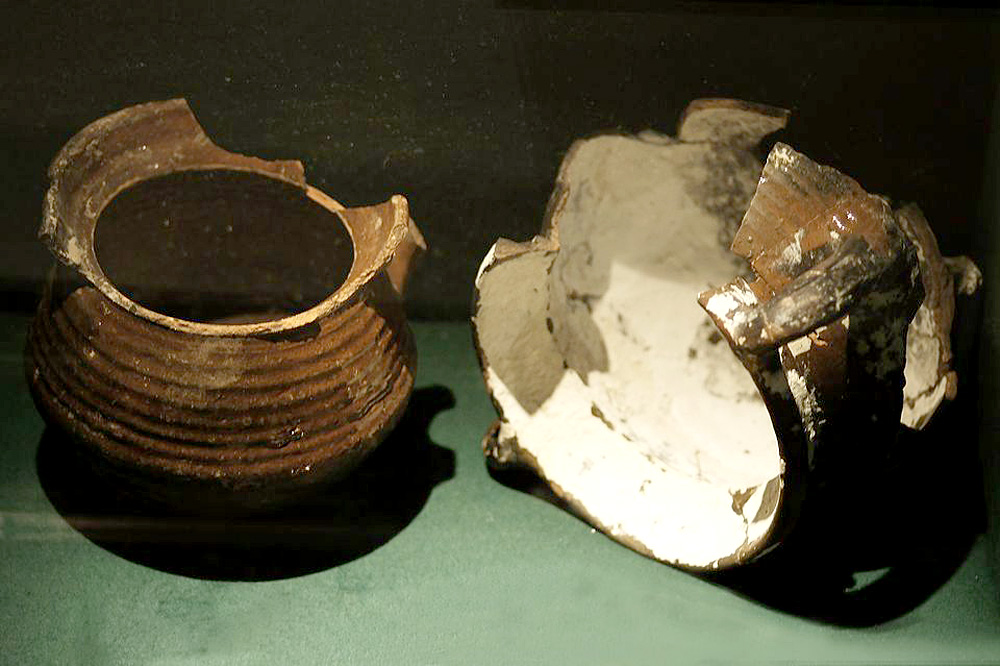 A pot with traces of quartz discovered at Rembrandt's house in Amsterdam. Source: Courtesy of Amsterdam, Archeologische Dienst and the Rembrandt House Museum/The Art Newspaper.
Leonore van Sloten, the curator of the Rembrandt House Museum, says the clay pot found in the cesspit below the artist's house in Amsterdam is one of two "true Rembrandt relics", the Art Newspaper reports.
Tests show that the layer on the inside contains quartz (sand) – the mineral the artist used to prepare a ground for his canvases. He was the only Dutch Golden Age artist who used a quartz-based ground. It means that the pot and its content belonged to Rembrandt.
The glazed pot is on view at the exhibition Rembrandt's Laboratory: Rembrandt's Technique Unravelled (until February 16, 2020) organised at part of the programme marking the 350th anniversary of the artist's death. The show is set like a laboratory that highlights new insights into Rembrandt's paintings, discoveries from his cesspit, and his prints and drawings.
This one and another pot were discovered in 1997 during an archaeological excavation in the cesspit in the inner courtyard of the Rembrandt House Museum. Though the pots were examined just after they were discovered, it is only now that modern techniques have made it possible to determine the contents of the materials.
Earlier, Rembrandt researcher Karin Groen concluded that he was the only Dutch artist of the XVII century who used quartz in a ground. She thinks it virtually certain means that the pot in the cesspit came from the artist's studio.
Rembrandt preferred a quartz ground not only because it was cheap compared to the popular technique of applying red ochre and grey layers, but also, perhaps, because the canvas remained flexible, which was useful when creating large paintings.
Subscribe to our mailing list: