Three models of the project Coming Out explain how and why they agreed to take part in the photo shoot.
Aliaksandra Dynko, RFE/RL Belarus Service
The photographic project Coming Out with the slogan "Disabled people make love too" was organised by Darya Andreyanava, a model and student of Fortinbras theatre laboratory. "My message is that a disabled person is a human being, and the problem of disabilities doesn't reduce only to ramps," she says. The photo session was shot by photographer Mikalai Kuprych. Radio Svaboda talked to the models about how to make love if you differ from other people.
Ihar, 32, joined the project because "my friends asked me".
I liked it. I didn't imagine the scale, but I see now it's okay. The photo shoot wasn't difficult. What distracted me most was the shutter sound. I showed a few photos to my friends, they say it's "fantastic", "awesome", "go on". They expected me to do something like that.
All have seen plenty of naked bodies in the internet era. There's nothing extraordinary that I took part in the project. It's not pornographic either.
What is the problem of the project? A proper presentation. What is a sexual disabled person? How should this image look like? What falls under this definition? How to do it without hurting anyone? All people to whom I showed the photos said: "It's awesome, cool, amazing, sexy, I like it."
I don't have any problems with relationships. I have very good female friends. I don't choose them, they choose me. A female friend of mine with CP got married, another my friend got married. It's not a problem. The problem is in your head.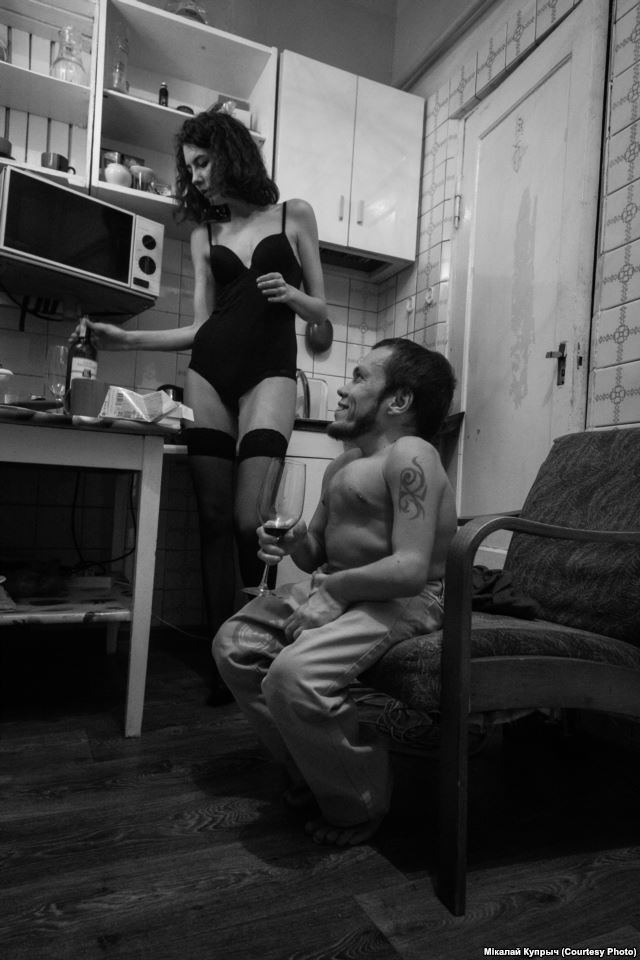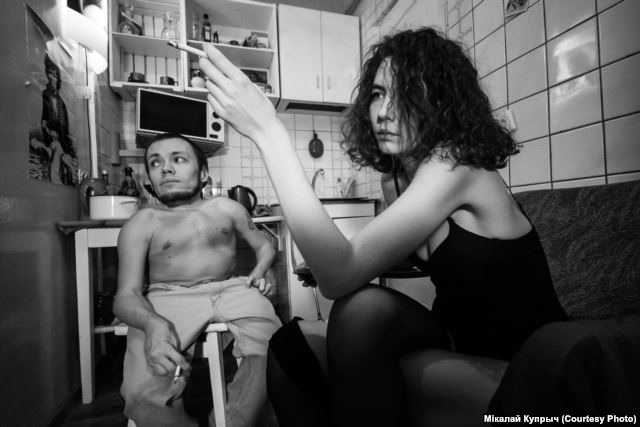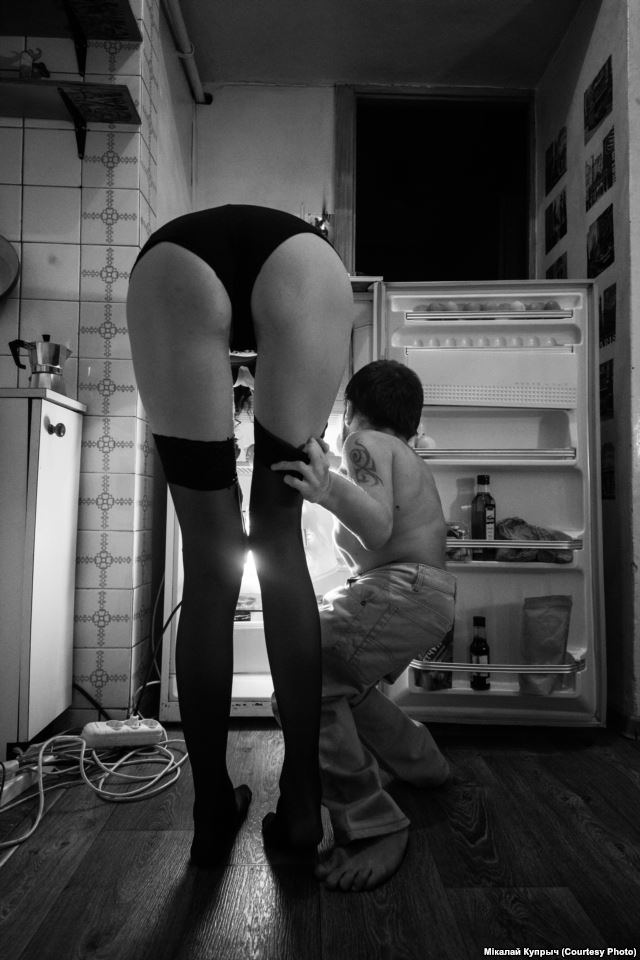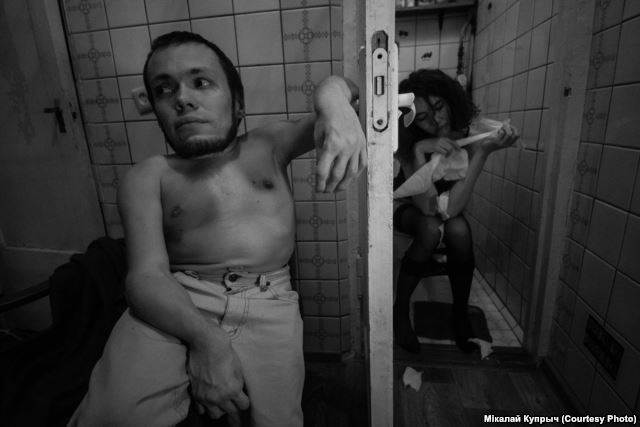 Vadzim, feels like 24, chairman of the youth NGO Different-Equal
If I were invited to participate in social advertising, I would say them to get out. But this project is interesting, and I like non-standard projects. Many people contact me and say they would like to make a project about disabled people. All of them say: "barriers, let's put people in wheelchairs, let's walk around the city..." I don't know where they take it from. Maybe they google it?
It's good if a disabled person has the image that people have already got used to. If he or she is in a wheelchair, people take it normally, it doesn't provoke rejection. I read in comments: "What happened to this boy, why is he in a wheelchair, he is so sweet..." But the reaction is different if we take the person who provokes distrust and disgust – "F***, how does he live?! He has no arms! What happened? How does he manage? What sex?! How? Oh!!"
I've always liked to get involved in the processes where a disabled person is not an object but a participant. I regard this photo shoot as art. I wasn't afraid to take off my trousers. You can do everything, because it's art.
There are many prejudices regarding the issue. Parents often teach their children that if you have a disability, you can't enter the world of healthy people, you have to look for a partner or job among disabled people. It's for your comfort, they say, to make you feel equal among equals. But it's bullshit.
It's often difficult to find a partner not because no one wants them, or they are disgusting, or they can't find a contact. It's because all understand that if a person can't take care of himself, if he is immobile, the partner will have to carry him. Not all people are ready for it. It would be wrong to condemn people. Love is love, passion is passion, but everyday life can kill all feelings.
Parents often don't give their children freedom. They don't want to have problems. "Our life is already hard, and he can bring another disabled person to our family. It will be too much. We have to take care of one person and we don't need another one."
I visited educational programmes in Sweden. It was cool. We watched an educational film about sexual activities of disabled people, and healthy girls, who were near me, were crying and suffering. I thought: "My god, perhaps they regard me in the same way. Perhaps I have no chances."
People have sex and get involved in relationships. But if we speak about standards, the union of people with disabilities will be taken with aggression and caution. They say: "You are defective, your girlfriend is defective, how will you raise children?" But I know many examples, very different, unfortunately, when people with disabilities have healthy children.
There are examples when a disabled person has a healthy partner. It's also difficult, because parents of the healthy person won't be happy, absolutely, however cool the disabled person is, whatever he does, he is disabled. They say: "What will our neighbours say", "maybe it's contagious", "why do you need it..."
All believe people with disabilities are heroes. We overcome difficulties despite everything and spend our time to prove that we are cool. But it's not so, not all disabled people are cool. There are many absolutely ordinary people who are not interested in performing everyday feats.
Disabled people can be sexy, that's the fact. I confirm it. If you want, you will do everything right. The other matter is that it's more difficult for them, because you are not always regarded as a proper partner due to prejudices and stereotypes.
I hope in 50 years a woman with muscular atrophy will be sexual and everyone will want her.
When you say you have a friend with a disability, all imagine a poor person who doesn't want and can't do anything. Very often it's true. But often it's not so. The same is with sexuality. Someone is very active, someone is not active. Someone has a girlfriend, someone has a boyfriend, someone is gay, someone feels good, someone doesn't. Someone just needs to take a shower if he wants girls to talk to him.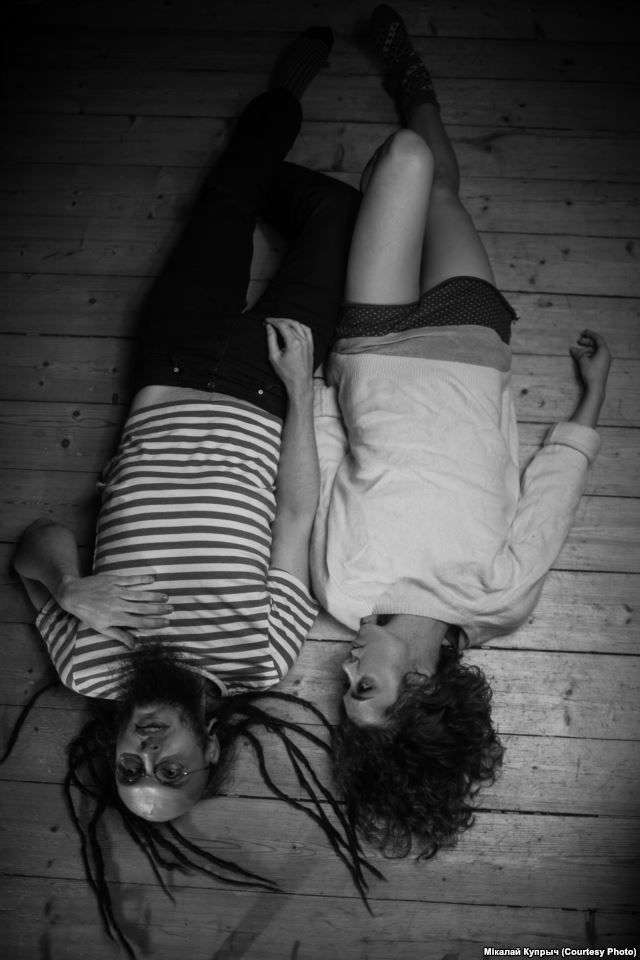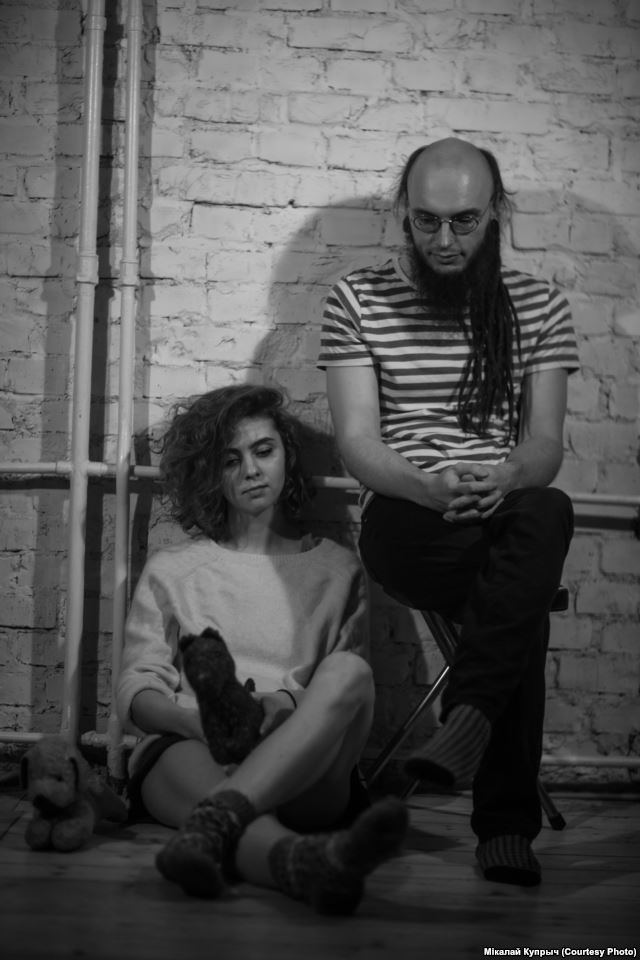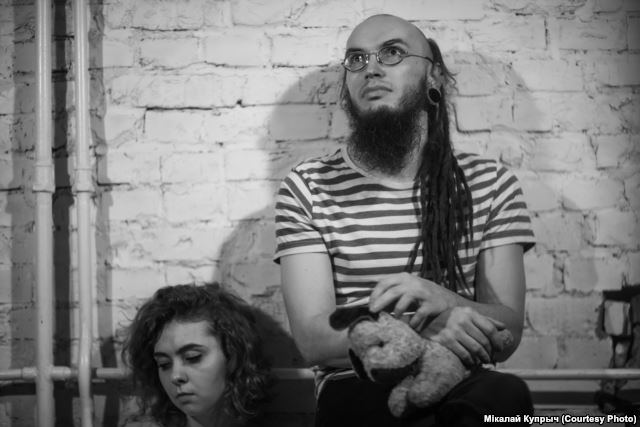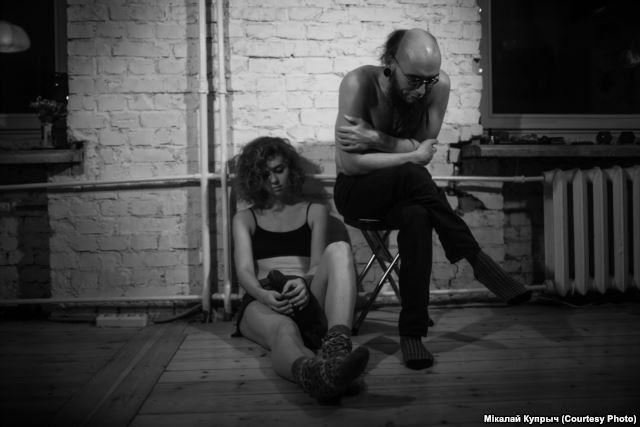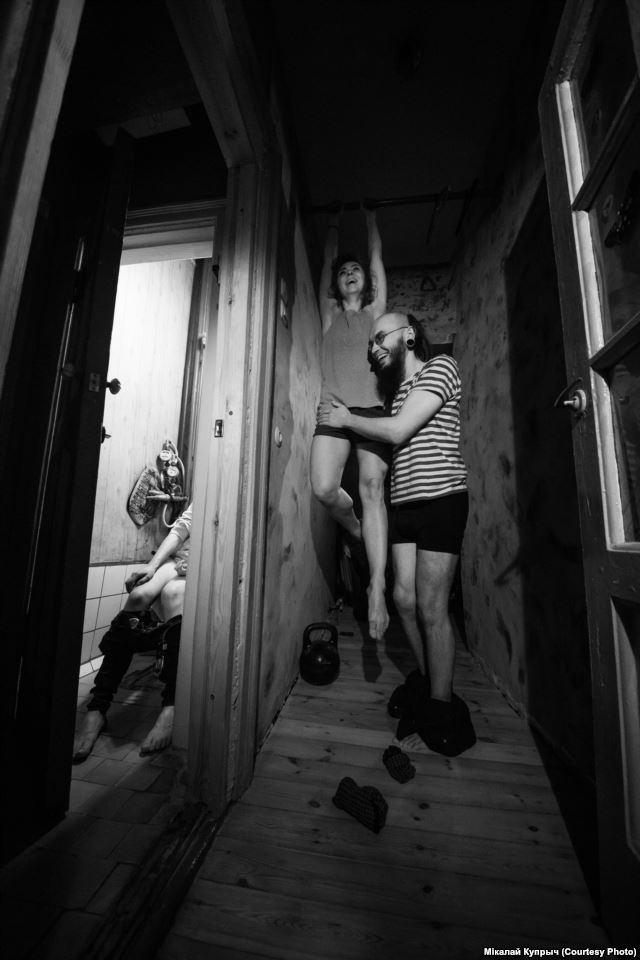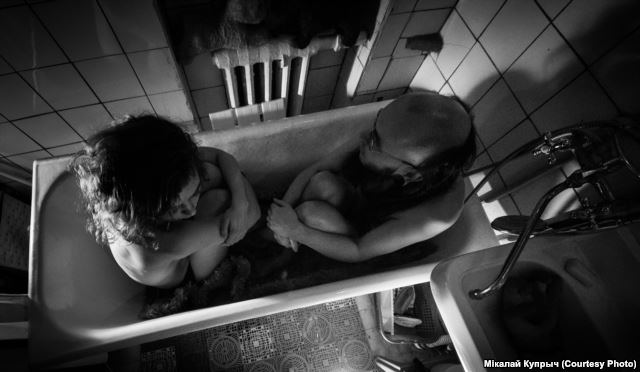 Viktar, 25, lives alone
I haven't seen problems with relationships before, because, as for me, there are much more serious problems – finances and health. But this project is new for society. You can't get to many places, but it's not interesting for society. This idea can turn attention to other problems.
Relationships are more important than accessibility. If you have the aim to go out with a girl, accessibility doesn't matter. You will ask people to help you if you can't manage on your own. You will find ways to go out. But if you don't have the purpose, you will remain at home.
The chances to have a healthy partner are the same as a healthy person has. There are different degrees of injuries. It's a problem if two in the couple have cervical spine disorders. They can't take care of themselves, so it's better for such a person to have a healthy partner. It's easier. There are examples when people with serious disorders live together. It depends on people.
Many condemn the wheelchair users who decide to have a family. Even other wheelchair users. It's not because it is impossible physically. The first problem is a financial one. A child needs much time. Wheelchair users don't have a lot of money to feed themselves, the family and child. It's hard. If a person has a disorder that allows having and raising a child, why not? Children are born healthy.
I haven't had serious relationships, I mean living together or something like that. It's not because I can't or I lack women's attention. My primary problems are money. It's difficult to earn enough for yourself, and it's even more difficult to take care of someone else. But I have relationships. Just after the trauma occurred, I had a barrier, I thought girls turn attention to me because they feel pity. I created barriers myself and said I didn't need such relationships. But when you solve your problems, you understand it's not so.
I spent much time to solve the problems relating to the trauma. I didn't think about relationships at that time. I attended a rehabilitation programme and was busy with other medical things. I have been in the wheelchair for the tenth year, I've learnt to live alone, and I don't have serious problems with relationships.
It's clear that a girl will be afraid at the beginning. Even if she wants you, she doesn't know how it is if she hasn't been in a relationship with a wheelchair user or a person with other disabilities. Don't be afraid to explain to her that she mustn't be afraid of some peculiarities you have. You just need to say it in advance in order not to shock her. It's easier with me, I can do everything without someone else's help. I don't have anything that can scare a girl. Girls say I am an interesting guy. It's okay for me to live like that. I haven't been in long relationships yet. I don't want it. Maybe I'll change my mind one day, I don't know.
Darya Andreyanava, who coordinates the project, took part in it as a model. She says she decided to try it herself and took part in the first photo shoot.
"I wanted to try it and I chose Vitia, because I knew him more than others at that time. It was important to check if I was thinking right. If you try to do something yourself, you know what to show other people.
We had some uncomfortable moments. For example, I was afraid to lie on Vitia's laps. My weight is 50 kilogrammes, and I was afraid to injure Vitia. We didn't have much time to get used to each other. It's a new body, and it's not easy to get something full of life. Later we tried to photograph lively moments, movements, any suggestions, and when people were just chatting.
As for sexuality, all guys have young defined bodies, they all breathe.
I don't have any conceptions of sexuality. Everything is so different, and I am interested in everything. Sometimes a stone lying on a stone looks very sexy.
I am satisfied with the outcome, and I hope it's not the final result. People become more open, and that's the main thing.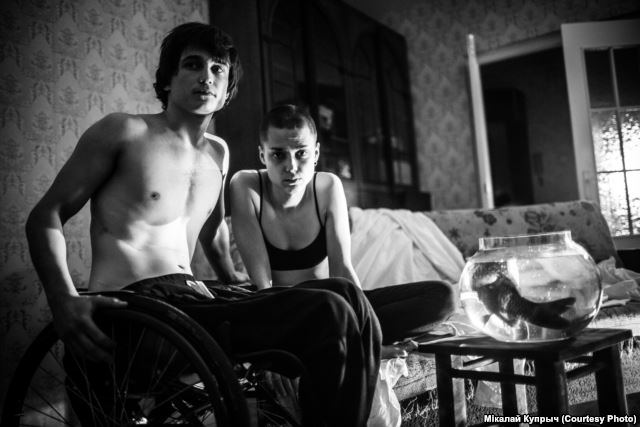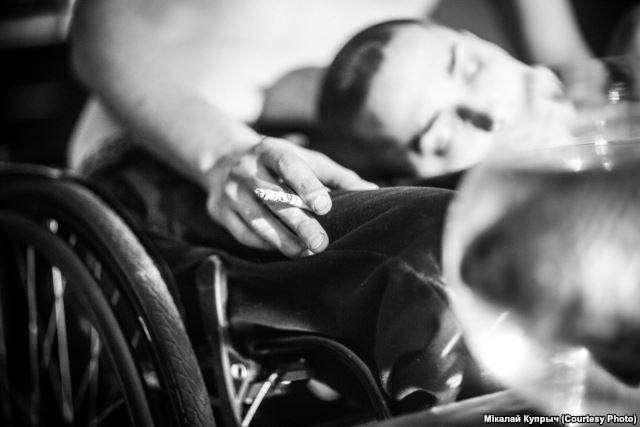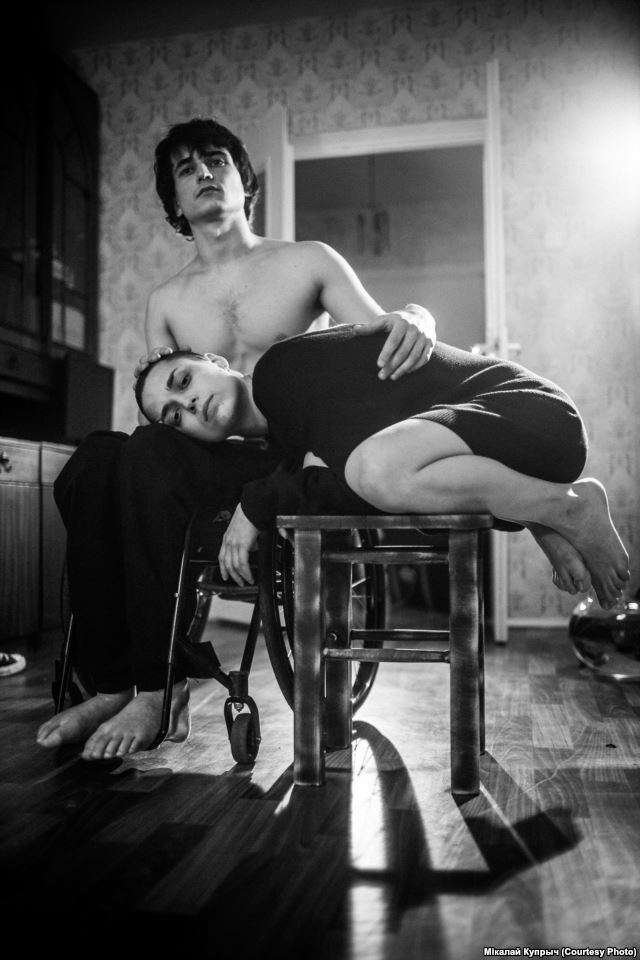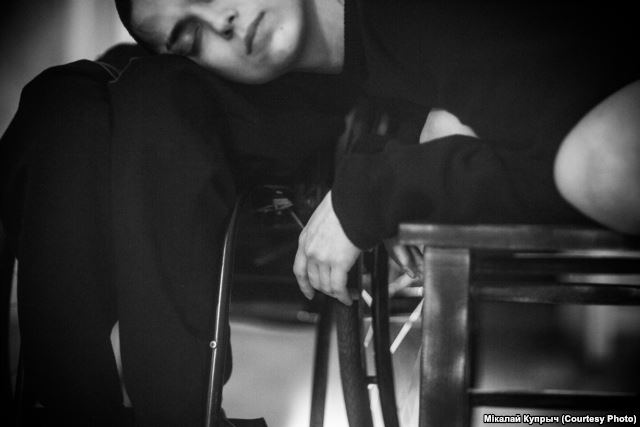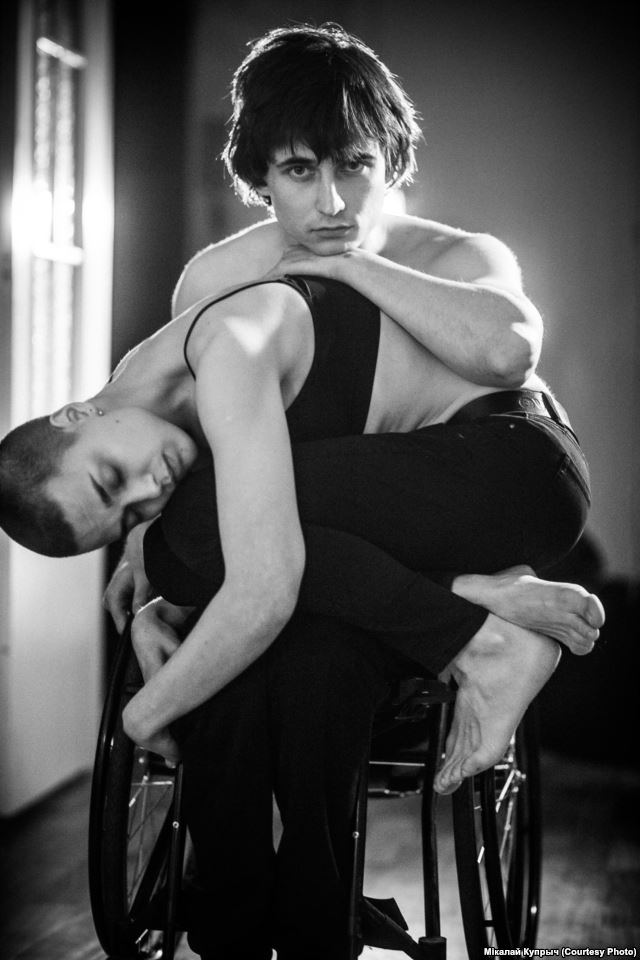 Subscribe to our mailing list: