The official is suspected of embezzling funds allocated for the restoration of the Solovetsky Monastery. One more official and two businessmen have been detained in the same case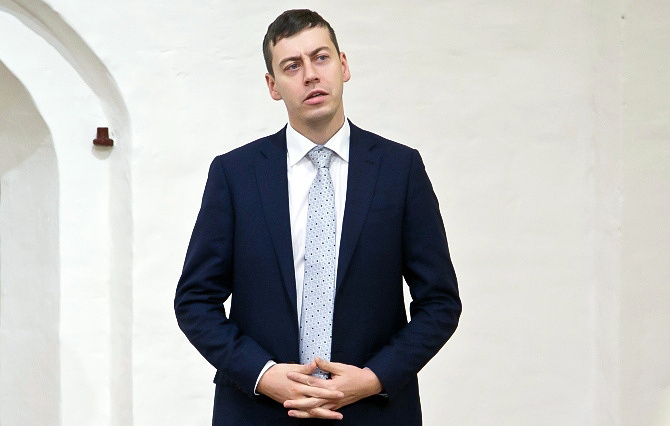 Deputy director of the Russian Ministry of Culture's department for state protection of cultural heritage Pavel Mosolov. Source: the press office of the Kirillo-Belozersky museum-reserve/TASS
Pavel Mosolov, a deputy head of the Russian Ministry of Culture's department for state protection of cultural heritage, was detained in Moscow on September 19, TASS reports.
Earlier, the department's former director, who has headed the centre for cultural heritage at Roskapstroy federal autonomous institution, was arrested.
The officials and two other persons involved in the case – SmartFinans CEO Tatiana Magdeeva and head of the Centre for Development and Support of Cultural Projects and Patriotic Education Sergei Semikov – were charged with embezzlement on a large scale. Both organisations won tenders for the reconstruction of the Solovetsky Monastery.
The charges include five counts of embezzling state funds of around 20 million Russian rubles allocated in 2011-2016 for the restoration of 70 cultural heritage sites on the Solovetsky Islands.
The case involving Mosolov and three other persons has been merged with the case of Grigory Pirumov, Russia's former deputy minister of culture. In 2018, Mosolov was a witness in Pirumov's case. Mosolov and others deny the charges. Moscow's Basmanny District Court ruled to hold them in custody until November 12, 2019, pending trial.
Subscribe to our mailing list: