"A powerful – and immaculately constructed – symbol of defiance in the face of freedoms lost"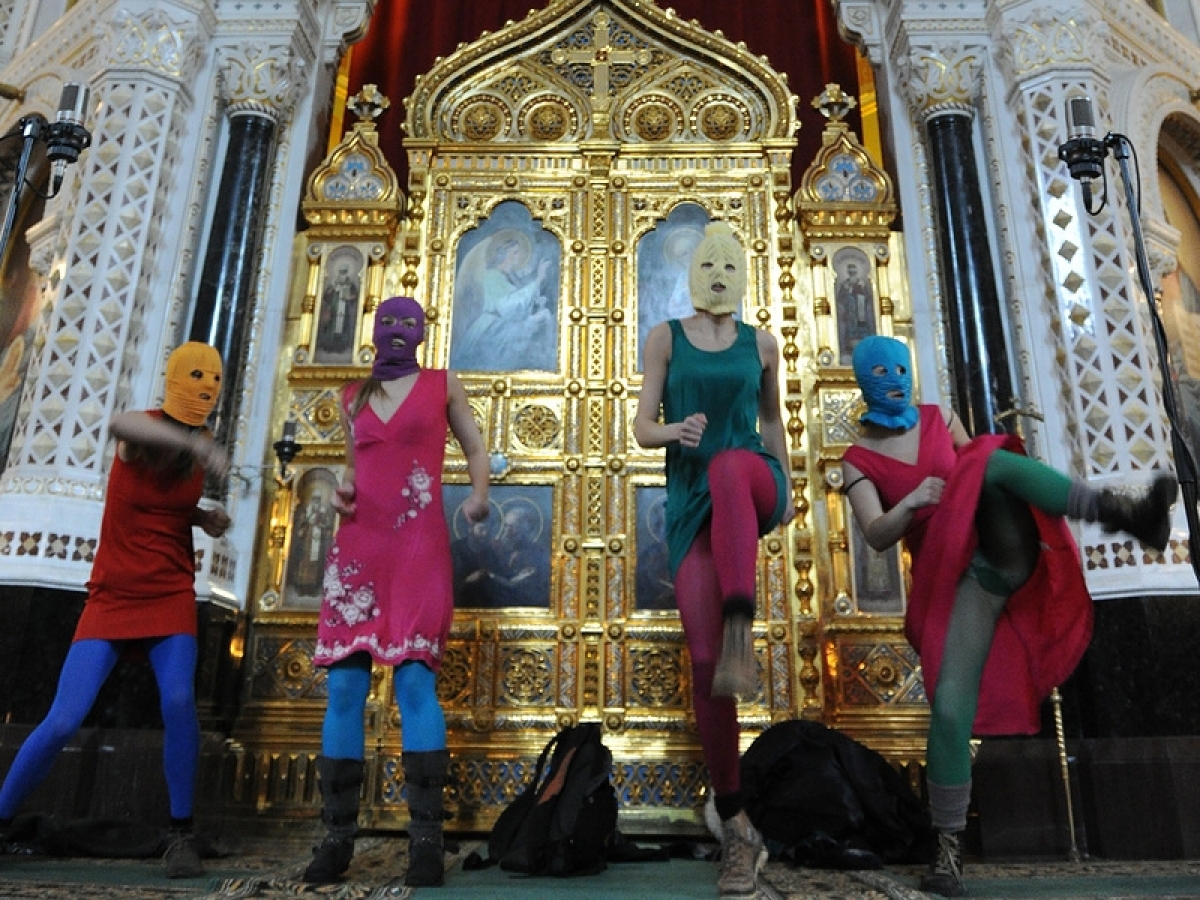 Pussy Riot. Punk Prayer "Mother of God, Banish Putin" at the Cathedral of Christ the Saviour. Source: Pussy Riot/Artguide
Pussy Riot's Punk Prayer (2012) at the Cathedral of Christ the Saviour was included in the list of the best art of the 21st century by The Guardian, Artguide reports.
The top five best visual performances of the 21st century includes:
– Ragnar Kjartansson. The Visitors. Video performance, 2012.
– Jeremy Deller. The Battle of Orgreave. Film, 2001.
– Pierre Huyghe. Untilled. Installation, 2011-2012.
– Pussy Riot. Punk Prayer. Performance, 2012.
– Teresa Margolles. What Else Could We Talk About? Installation, 2009.
Band members Maria Alyokhina, Nadezhda Tolokonnikova and Yekaterina Samutsevich were found guilty of hooliganism in 2012 for their performance at the Cathedral of Christ the Saviour where they staged their punk prayer called "Mother of God, Banish Putin". Two of them were sentenced to two years in prison. Samutsevich was given a suspended sentence.
Subscribe to our mailing list: