A 36-year-old man was detained. Earlier, the police detained a 66-year-old man. Both were released pending an investigation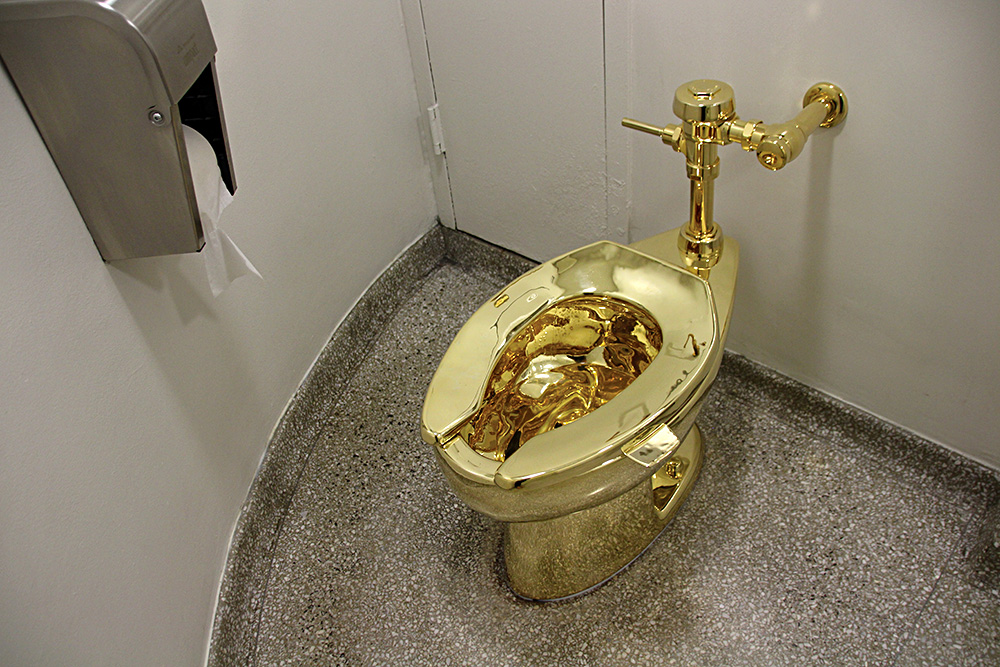 Maurizio Cattelan. America. The Guggenheim Museum. Photo: CHRISTINA HORSTEN/dpa/TASS/The Art Newspaper
On September 17, the British police detained a second person suspected of stealing Maurizio Cattelan's 18-carat gold toilet America from Blenheim Palace, a UNESCO World Heritage Site, artdaily.com learnt from AFP.
The toilet, which was designed by Italian artist Maurizio Cattelan and once offered on loan to Donald Trump, was stolen three days after the exhibition opened at the palace.
Valued at around $5 to $6 million, the gold toilet became a tourist attraction. Visitors stood in long queues to take selfies of them sitting on the toilet.
The Oxford police said they arrested a 36-year-old man following the arrest of a 66-year-old man. Both were released pending investigation.
"We are continuing to investigate this incident and have made a second arrest in connection with it," investigative officer Steven Jones said. "Our priority is to locate the stolen item."
Subscribe to our mailing list: