On August 25, 2019, Russia's North Caucasus District Military Court sentenced Oleg Sentsov to 20 years in a high security prison on charges of creating a terrorist group in Russia-occupied Crimea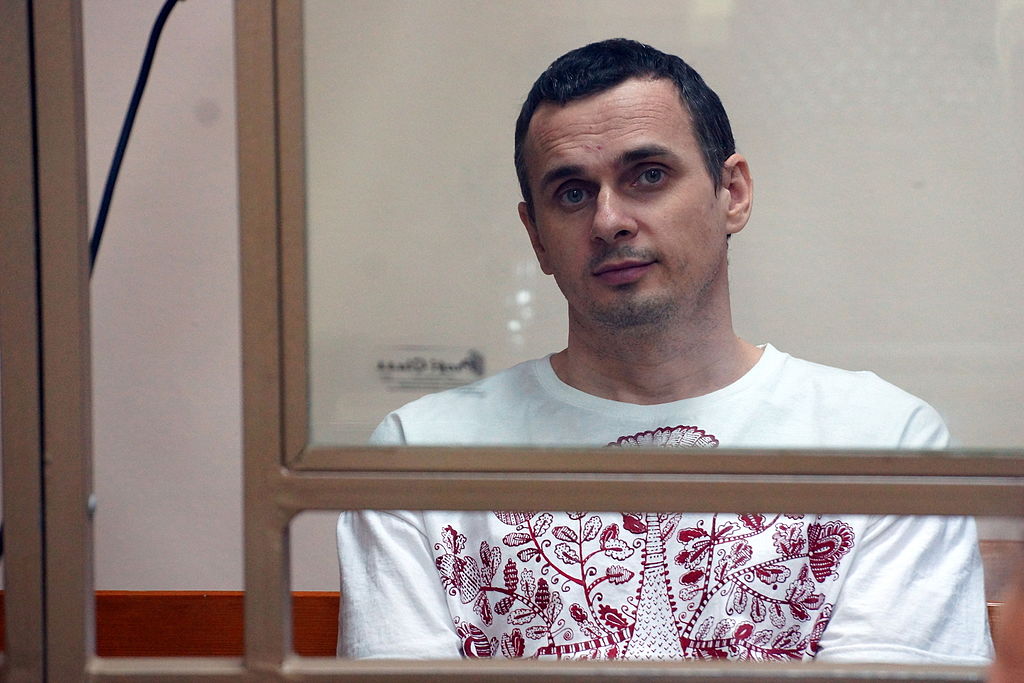 Ukrainian filmmaker Oleg Sentsov, political prisoner in Russia. Source: Antonymon/Wikipedia
Oleg Sentsov, who was found guilty in Russia of preparing terrorist attacks in Crimea, was moved from correctional colony №8 in Labytnangi to Moscow for a prisoner exchange with Ukraine, UDF.by learnt from TASS.
"Sentsov has been transferred from a penitentiary in Labytnangi to Moscow. He is in Moscow's detention centre," a source told the agency, without specifying details.
Lawyer Dmitry Dinze neither confirmed nor denied the information. He said Sentsov's defence has no information on whether he is going to be exchanged for Russian prisoners in Ukraine in the near future.
On August 28, Larisa Sargan, the spokesperson for the Ukrainian prosecutor general, said Kirill Vyshinsky, the editor-in-chief of the news agency RIA Novosti Ukraine, was released from Kyiv's detention centre as part of preparations for the prisoner swap between Russia and Ukraine in the 35 for 35 format.
Ukrainian media earlier discussed information about the "33 for 33" prisoner exchange. Lawyer Valentin Rybin, who defends several Russians in Ukraine, confirmed to TASS the swap was going to take place soon.
Tatyana Moskalkova, Russia's high commissioner for human rights, visited Kyiv a few days ago, but no official information about the purpose of the visit is available.
Ukrainian president Volodymyr Zelensky said Kyiv was ready to exchange Kirill Vyshinsky for Ukrainian filmmaker Oleg Sentsov. He called it a goodwill gesture.
Subscribe to our mailing list: