The centre, which also includes a 100-seat theatre and an education centre, will present four exhibitions a year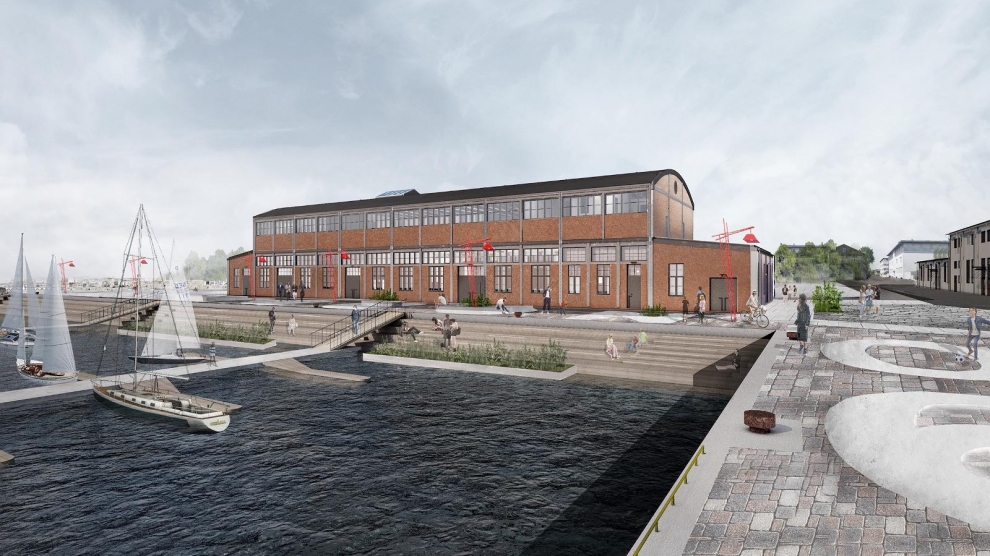 Rendering of Kai Art Centre. Source: Martin Dremljuga/Stuudio Stuudio/Artforum
The art centre will be located in a century-old building in Port Noblessner, in the former submarine plant. The centre will use the 7+7 international residency programme, which will allow inviting up to 14 artists to Tallinn. The centre will provide them with studios and event spaces, according to Artforum.
"Kai is a new type of contemporary art center in Tallinn," says Karin Laansoo, the director of the Estonian Contemporary Art Development Centre. "In an increasingly active art scene, the center's support for grass-roots organizations and purpose-built exhibition space for contemporary art is in demand. Remarkable also because of its unique industrial history and location, Kai is driven by the vision of bringing together local synergies and international collaboration."
The centre's activity is financed by Enterpise Estonia (European Regional Development Fund), BLRT Group&Lindermann and Birnbaum&Kasela.
The inaugural exhibition "Let the field of your attention. . .soften and spread out" will present works by artists Marie Kølbæk Iversen, Pia Lindman, Andrea Magnani, Elin Már Øyen Vister and Carlos Monleon Gendall. Curated by Hanna-Laura Kaljo, the exhibition will open at Peetri 12 on September 12 and run during the city's contemporary art biennial.
Subscribe to our mailing list: