The exhibition will open at new Munch Museum in Oslo in spring 2020. Emin's sculpture The Mother will be installed outside. The show will move to the Royal Academy of Arts in London in autumn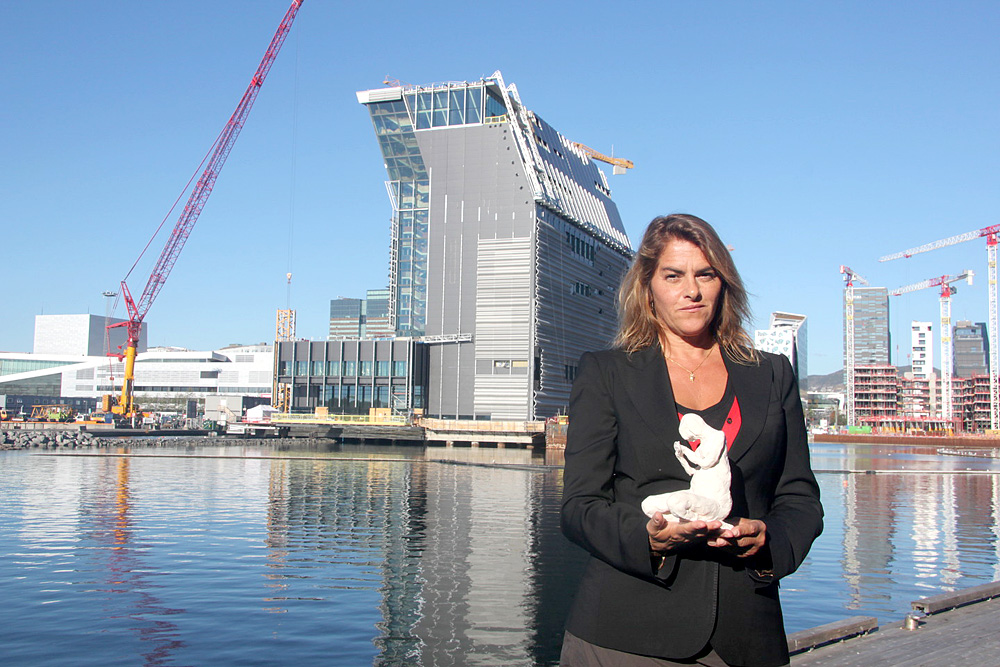 Tracey Emin holding a model of The Mother. Source: The Agency for Cultural Affairs, City of Oslo/The Art Newspaper
Oslo's new Munch Museum will open next spring with the exhibition featuring works by Tracey Emin and Edvard Munch, the Art Newspaper reports.
Young British artist Tracey Emin says she didn't expect she would ever have her show at the Royal Academy of Arts with her hero Edvard Munch.
Details of the coming event are not disclosed. What is known is that the show will draw parallels between Emin and Munch's art. Both artists are considered great masters at expressing the human condition, often reflecting pain and anxiety.
If Emin selects Munch's works for the show, as she did for her exhibition with Egon Schiele the Leopold Museum in Vienna in 2015, she will have a wide choice. The Munch Museum has an extensive collection of 45,000 artworks bequeathed to Oslo by the artist on his death in 1944.
Emin's The Mother, a monumental sculpture of a kneeling woman, will be installed outside the Munch Museum on Museum Island in September 2020.
Emin says the joint show is her dream: "It's everything I ever wanted as an artist. It's unbelievable. And it's partly because I am doing the right thing. I'm going towards the direction of what I really love, not what people think I should be doing. I think that's what was recognised when I won the commission for The Mother."
Emin's previous exhibition in London was at the Hayward Gallery in 2011. It was a retrospective, which, however, did not include the artist's two most famous works – the tent (it was destroyed during the Momart warehouse fire in 2004) and My Bed (1998). Her works are now at display at the Musée d'Orsay in Paris together with rarely seen drawings from the museum's collection picked by Emin herself. The show is open until September 29.
Subscribe to our mailing list: