And captured a shop window at Korona Zamok shopping mall.
Students of Belarus Free Theatre's Fortinbras theatre laboratory held two public performances involving wheelchair users, RFE/RL's Belarus Service reports.
The aim of the performances was to ask: "Why don't we see disabled people around us?"
About a dozen of disabled people in wheelchairs traveled from Niamiha metro station to the Minsk Hero City monument, having to overcome stairs and uneven sidewalks. The performance looked as follows: wheelchair users began to cross Winners Avenue near the monument, but 25 seconds of the green light wasn't not enough for them to reach the opposite side of the street due to high curbs. They stopped (when the light turned red for pedestrians) and unfurled a huge poster "If I hinder you, call 223-70-95". As performance organisers explained, it was the phone number of the head of the Committee of Labour, Employment and Social Protection at the Minsk City Administration.
The action was continued at Korona Zamok shopping mall. The 5th Avenue store supported wheelchair users and put its mannequins into wheelchairs. One of the participants of the action held a performance and took the place of a mannequin in the display window for a short time.
"You can rarely see a person in a wheelchair in our city. Foreign tourists who visit the Belarusian capital often say about a time machine. Indeed, it looks like the post-war Soviet Union, when people with disabilities as a result of World War II were moved outside the capital in an effort to create a sterile space with 'proper' people," orgniser of the performance Maria Bialkovich said.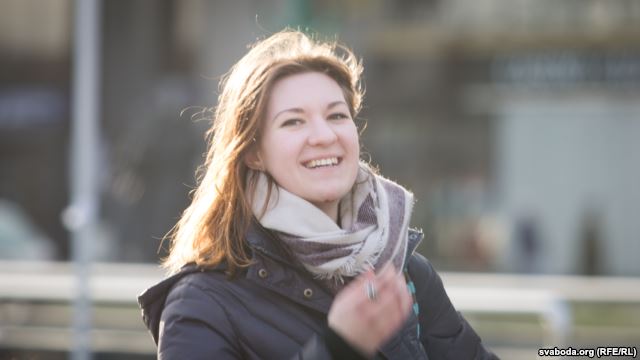 One of the participants, Aliaksandra Harodnikava, says the problem of accessibility remains unsolved for disabled people in wheelchairs:
"We want to show Minsk residents that we face obstacles every day, and it's a problem to overcome them without someone else's help. We have either to ask for help or to fight with, for example, a curb, trying to get it up on a fourth or fifth attempt. I'd like the Minsk authorities to draw their attention to us. The problem is so serious that most disabled people just remain locked in their flats, avoiding going out and socialising. Ordinary people don't notice it, but it is really important for us – lack of ramps and street crossings, high curbs, as well as stairlifts and lifts that don't work."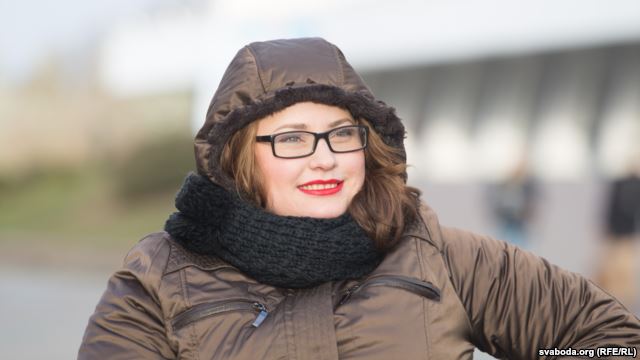 The reason why Minsk is not adapted for disabled people is lack of money and a low priority of the disability issue when it comes to the distribution of funds. Wheelchair user Viktar Yautushenka says:
"I think the main reason is the lack of money. Of course, I'd like to live like in Europe, where people with disabilities can do what ordinary people can do, go wherever they want and use all possible services. Unfortunately, it remains a dream for us."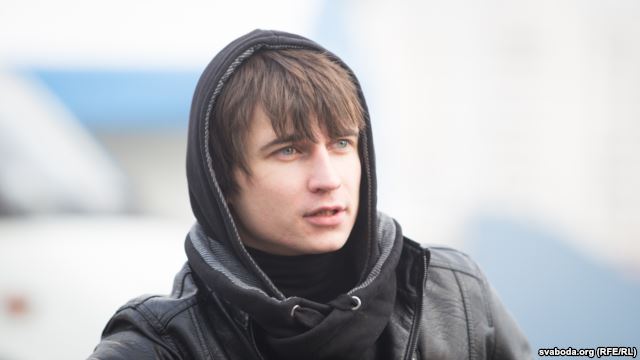 Viktar used to play tennis until the state refused to pay for the gym adapted for disabled people:
"They don't pay for the gym, and I can't play any more. I have to look for another sport. But it's a problem. It's difficult to get to some gyms, and some gyms are going to close, because the state doesn't pay for them."
Maria Bialkovich, the action coordinator, says why it is important to remind society about problems of disabled people at Christmas:
"It's Christmas today. Problems of people with disabilities is the last thing people want to think about today. But the problem is that such people want a miracle too. Actually, people don't want to think about problems of disabled people not only on holidays, but also on any other day. I think Christmas is a good ground to remind all people that we must be together, because holidays are for everyone, and everyone should have a possibility to have fun. To have a walk around the town, look at Christmas lights, pop into a cafe, visit a Christmas market – disabled people don't have such an opportunity! It's not because of their health, it is because our city is not adapted for them. We carry out performances to show the city that it belongs to everyone, and holidays are for everyone, too."
Maria stresses that all performances are not political and are supposed to address only social issues:
"There's no politics. We are using the language of contemporary art. We don't have political slogans, we are not politically engaged. We merge a social problem and contemporary art. We thinks today's art shouldn't close eyes to acute problems and speak about abstract things."
Subscribe to our mailing list: