Fritz Grünbaum had more than 400 works in his collection. The collection was seized by the Nazis before Grünbaum was sent to the Dachau concentration camp, where he died in 1941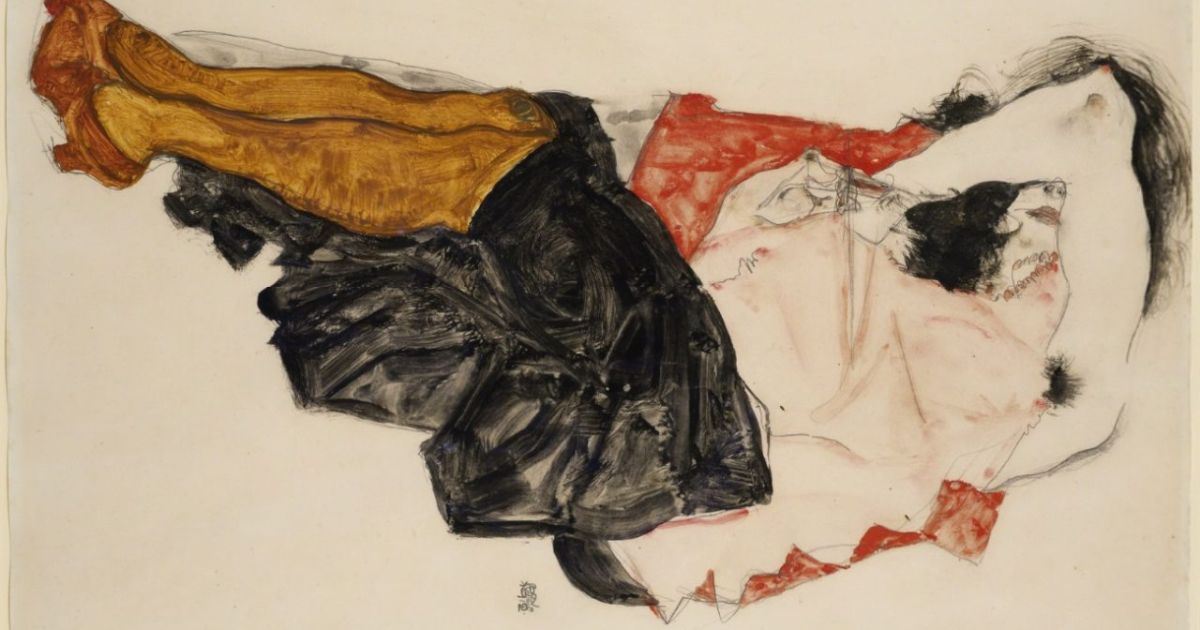 Egon Schiele, Woman Hiding Her Face, 1912. Source: Haaretz
Heirs of Austrian cabaret singer and collector Fritz Grünbaum were allowed to keep two drawings by Egon Schiele that had been returned to them last year. The ruling was announced by a New York appellate court, according to Artforum.
Raymond Dowd, the heirs' representative, told the New York Times the drawings would be auctioned at Christie's in November. Their estimated worth is around $7 million.
The famous drawings in the legal dispute are Woman in a Black Pinafore (1911) and Woman Hiding Her Face (1912).
The battle started in 2016, when a New York court named Timothy Reif and David Frankel as Grünbaum's legal heirs. The ruling was upheld by five judges, who said: "The tragic consequences of the Nazi occupation of Europe on the lives, liberty and property of the Jews continue to confront us today.
In 2013, London-based art dealer Richard Nagy purchased the works. A court banned him from selling or transferring the drawings after Frankel and Reif learnt about plans to display them at the fourth edition of the Salon of Art + Design fair at the Park Avenue Armory.
The court ruled that Nagy did not do any wrongdoing when he bought the works, but did not agree that the Nazis had inventoried items from Grünbaum's collection but did not seize them, which would give him the legal right to own the drawings.
The works' provenance history is still not fully clear. What is known s that the drawings were in the possession of Swiss dealer Eberhard Kornfeld. He later sold them to American dealer Otto Kallir. Kornfeld did not provide any documents proving he had purchased the works.
Subscribe to our mailing list: