Police officers in riot gear evict hundreds of artists from their studios as part of the campaign against organized crime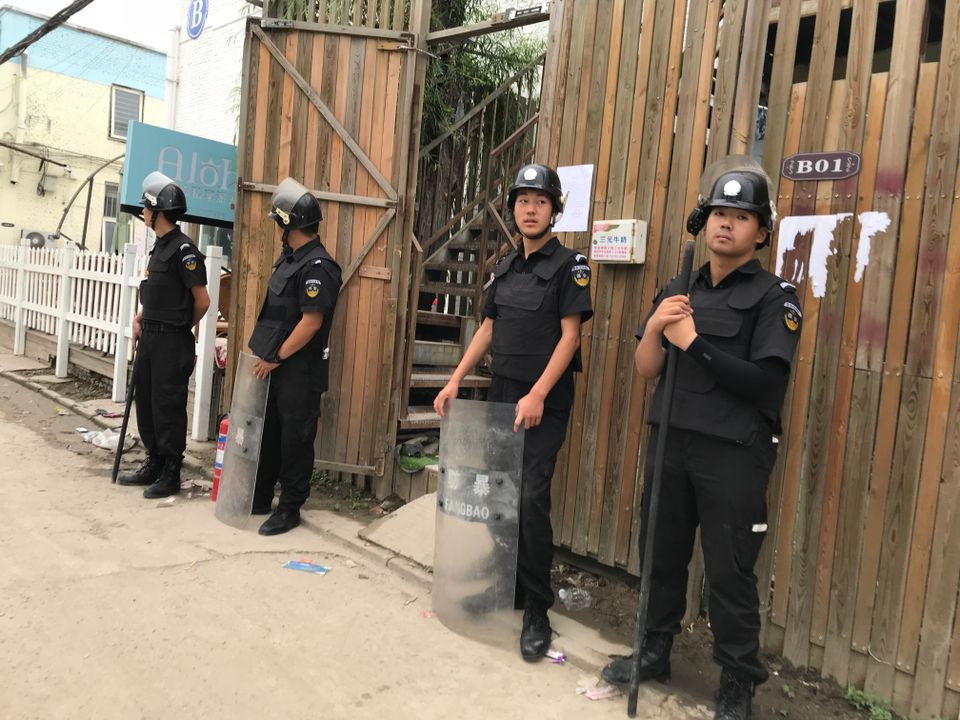 Police outside Huanti district. Source: Canon Duan/WeChat/The Art Newspaper
Hundreds of artists in Beijing have to leave their studios in two art districts that the governments plans to demolish as part of the campaign against organised crime, The Art Newspaper reports.
Dozens of Chinese riot policemen arrived in Luomahu district near the the Beijing International Airport. They demand that artists leave their homes and studios.
On July 7, the local authorities began the eviction in Huantie art district, which is situated less than 3 kilometres from Caochangdi gallery district, which was partly demolished last year.
Artists were given seven days to pack their belongings and leave the area. The authorities cite the increased activity of mafia as the reason for the eviction and label artists as "security problems". If artists refused to move, their property can be confiscated.
Local artist Canon Duan says police don't allow photographs and food takeout during the eviction process.
Mass evictions are a common thing in China. The Chinese authorities usually explain they do it to fight crime or to demolish illegal constructions. Among the districts demolished in the recent years are Zuoyou, where Ai Weiwei had his studio, and Chaoyang.
Subscribe to our mailing list: