Tesla Studios, a tech start up based between London and Belarus, have today made history by creating the world's first virtual hug across national borders, using a virtual reality suit

Teslasuit is the world's first full body haptic feedback suit and it connects the real world with virtual reality, enabling touch at a distance. Today Teslasuit launched its first international "Virtual Solidarity Hug" hosted by Belarus Free Theatre at the Young Vic in London connecting to Good Chance Theatre working in Calais' Jungle refugee camp.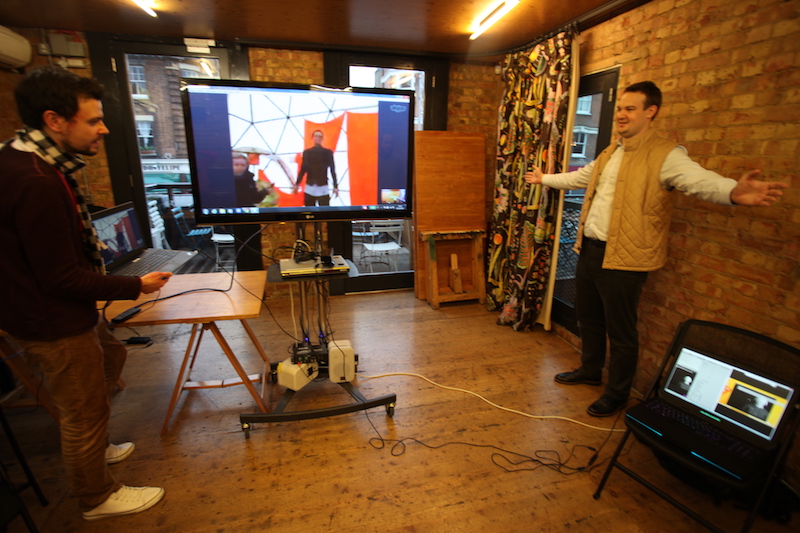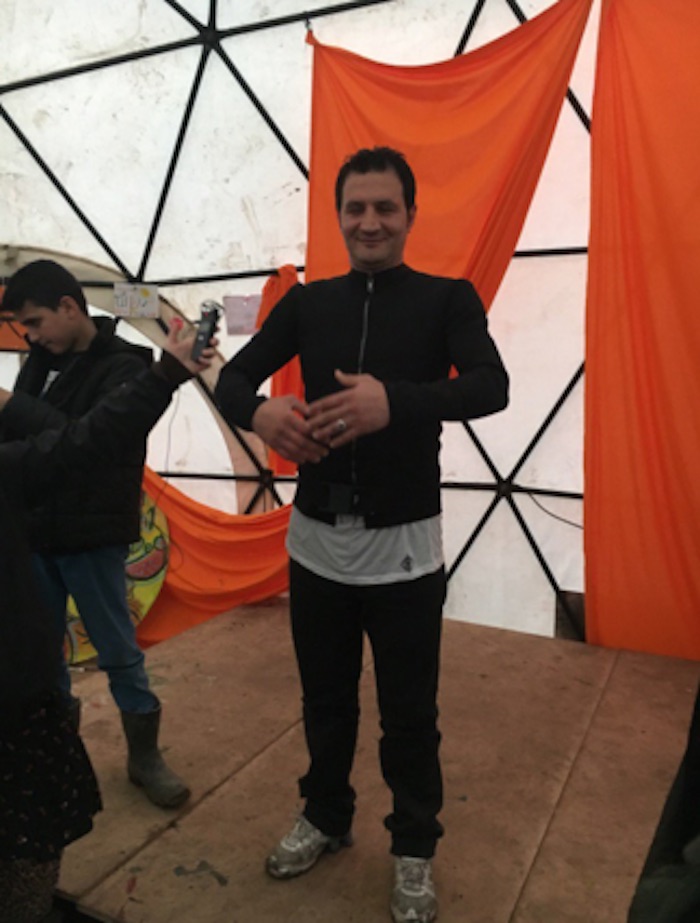 The two artistic director's of Belarus Free Theatre, both political refugees living in London, had the idea to create a "virtual solidarity hug" between UK and refugees in Calais. Both Good Chance Theatre and Teslasuit were up for the challenge. The first international virtual solidarity hug was between a members of TeslaStudios and Belarus Free Theatre based in London, and refugees and members of the theatre Good Chance Calais.
The event was shared by the Young Vic Theatre and a local community group in London, and connected to Calais over skype, and via TeslaStudio's technology.
Dimitree Marozau, CEO of TeslaStudios said, "We are thrilled with today's success. We had many obstacles in connecting our technology to the refugee camp in Calais but as a team we did it and today managed to create hugs between London and Calais." Speaking of the company's plans he continued, "We have big ambitions for the TeslaSuit and are launching a Kickstarter campaign on New Year's Eve."
Teslasuit is the connection between real world and virtual reality. As the website states, "The idea is to use both virtual and real world environments to achieve the maximum result." The scope is huge and spans gaming, as well as opening new opportunities in architecture and design, medicine and psychology."
For more information:
TeslaStudios: teslastudios.co.uk/teslasuit
Good Chance Calais: twitter.com/goodchancecal
Belarus Free Theatre: belarusfreetheatre.com

Subscribe to our mailing list: