The East London Uprising is held on June 12-14.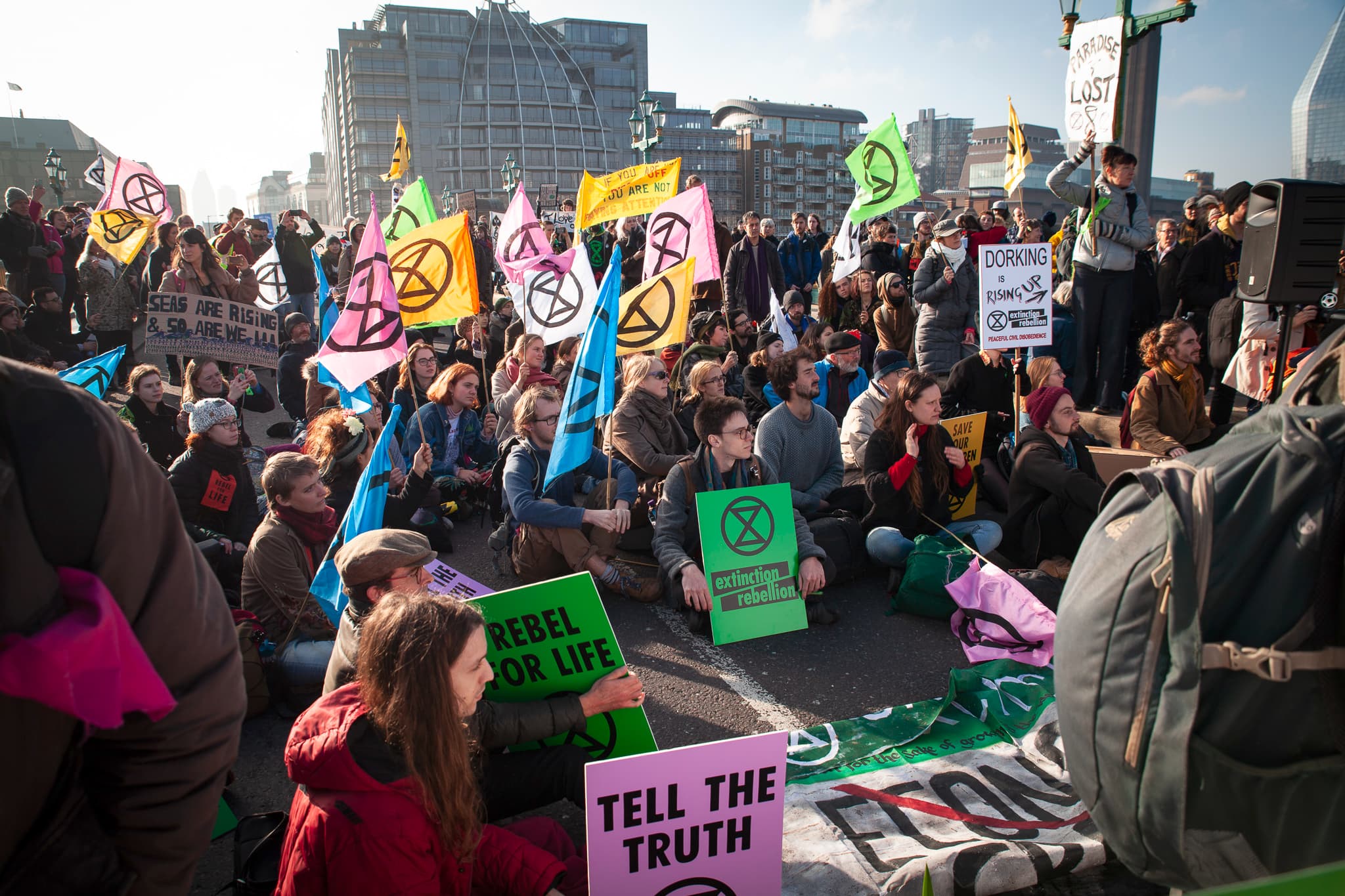 Activists during an Extinction Rebellion protest. Source: rebellion.earth
Protests will be held across London. Besides civil disobedience actions, concerts, art events and workshops will be organised.
The uprising will bring together Extinction Rebellion activists from five London boroughs. Among other things, activists will demand cancelling plans for the controversial Silvertown Tunnel project.
East London Uprising opens the series of protests planned for July.
Highlights include Children's and People's Assemblies, a skeleton procession and swarming roadblocks.
More information can be found on Facebook or on the website.
Subscribe to our mailing list: