Solar panels, an eco-friendly ventilation system and a soil filtration system will be installed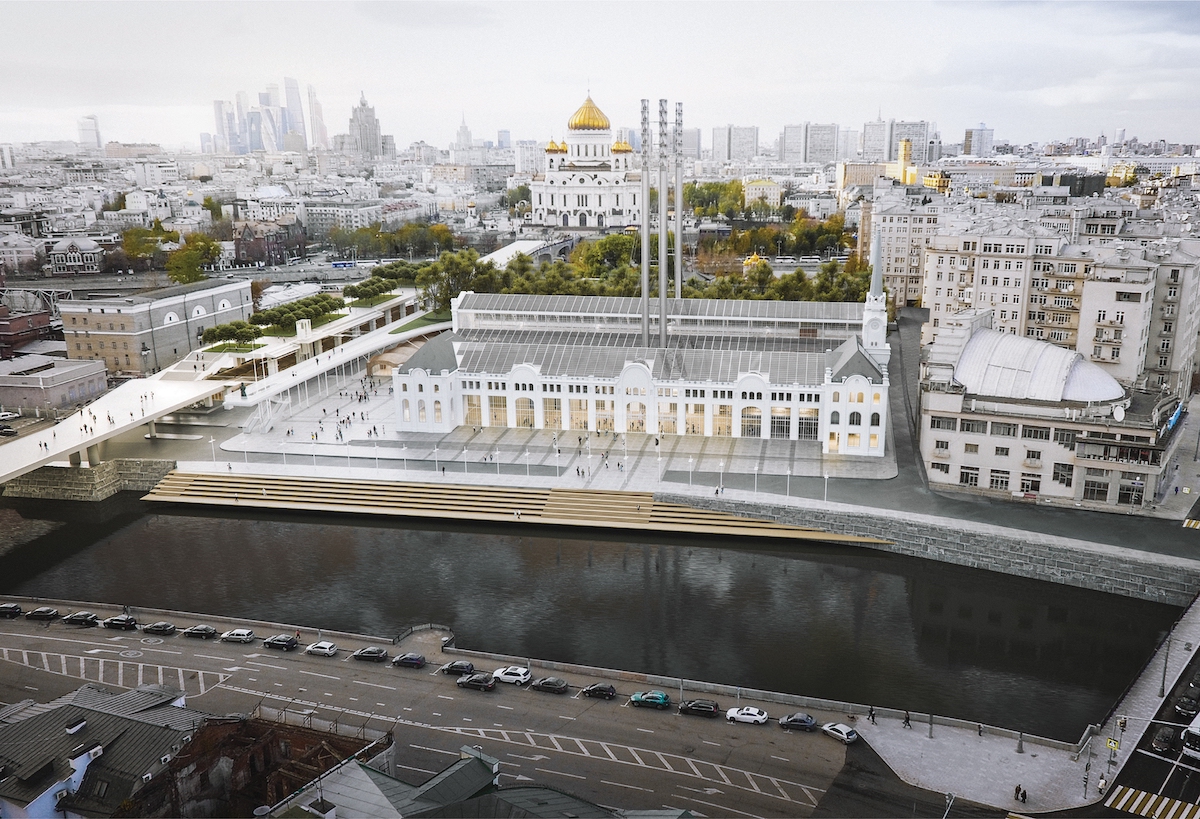 A rendering of the GES-2 reconstruction project. Source: Moscow Committee for Architecture and Urban DevelopmenArtguide
Moscow's chief architect Sergey Kuznetsov says: "The electric power station GES-2 will be one of the few buildings in Moscow to use renewables. Five thousand square metres of solar panels will be installed on the roof, which will allow producing up to 10% of the energy the building needs. Also, all engineering systems at GES-2 from ventilation to lighting will be mounted with the use of special technologies to minimise power consumption."
The installation of the glass roof and solar panels is expected to be finished in autumn 2019. Construction workers will then proceed to interior finishing.
No harmful materials will be used in the reconstruction. A lot of material will be recycled and resused. For example, old brick walls and walls will be disassembled and bricks will be used in new rooms.
An environmentally-friendly ventilation system was designed for the former power station. The station's pipes will take fresh air at a height of 74 metres and transfer it down, where it will be distributed uniformly.
A birch forest with a soil filtration system to collect rain water will be planted near the building. The GES-2 building is expected to get the LEED certificate (Leadership in Energy and Environmental Design).
The reconstruction project is designed by Renzo Piano Building Workshop. The building will have six storeys, two of them underground. It will comprise an art centre and exhibition rooms, a library, a bookstore, a cafe and a lecture room for 350 people. The total area of the art space will be 17,500 square metres.
Subscribe to our mailing list: