The mural was painted by the Belarusian group HoodGraffTeam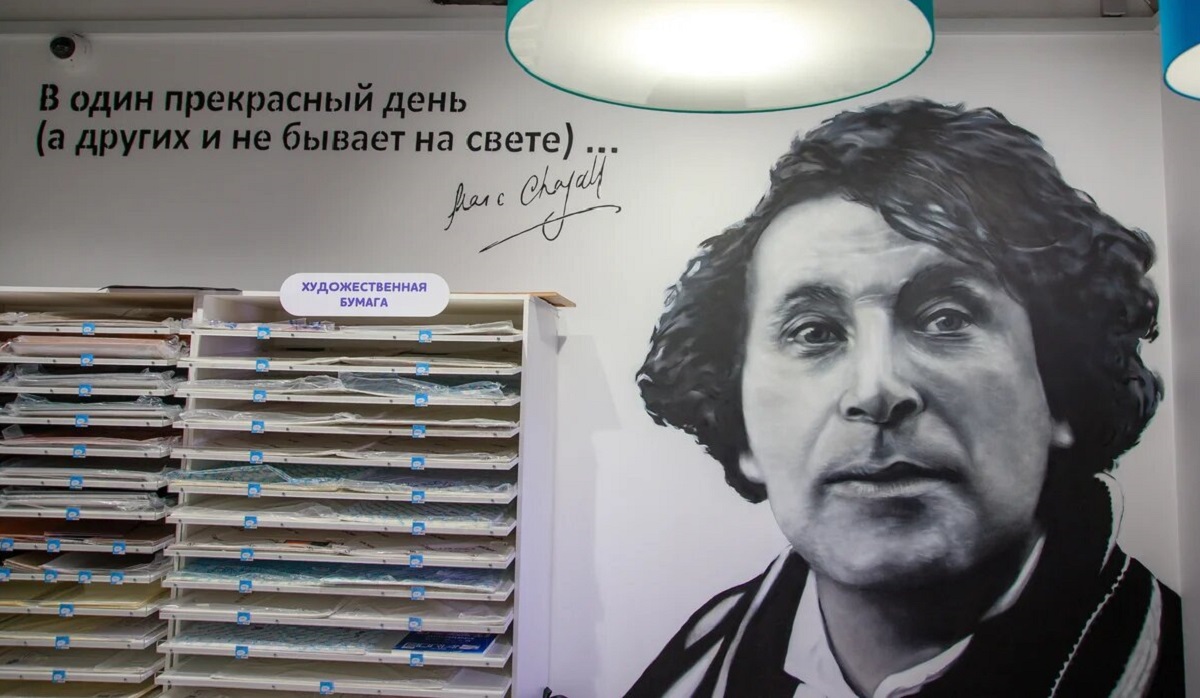 Source:HoodGraffTeam/tut.by
The mural was painted on the wall of the new Officeton Market shop in the Green City mall in Minsk, Belarus, Tut.by reports.
In 2014, HoodGraffTeam made an attempt to create a mural depicting Belarusian writer Vasil Bykau, but the artists got detained by the police before the piece was finished. They were fined, and the mural was painted over. The duo then moved to Saint Petersburg, Russia.
"The portrait of Marc Chagall is nominally our first work in the Belarusian capital. We are happy we now see a different Minsk. Thank you!" Artem Burzha, the group's leader, says.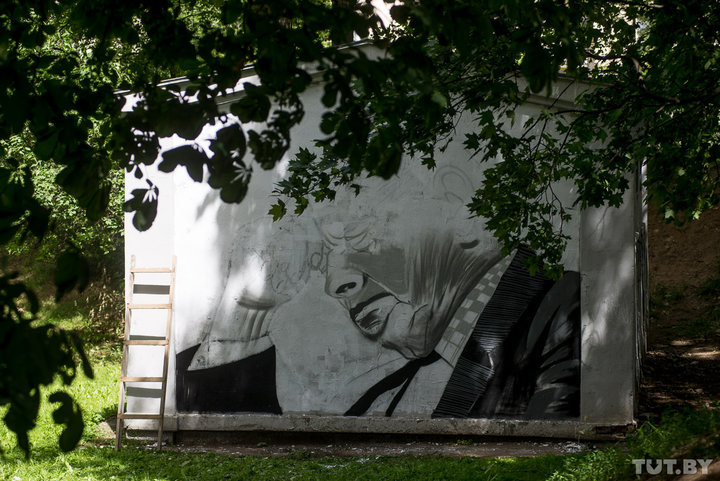 The unfinished portrait of Vasil Bykau that artists tried to paint in Minsk in 2014. Source:HoodGraffTeam/tut.by
The team's murals can be seen in European cities. In Saint Petersburg, the artists created portraits of actor Sergei Bodrov, musicians Viktor Tsoi and Sergey Shnurov and other celebrities associated with St Petersburg. In Prague, they painted a mural on the famous Lennon Wall. In Haifa, the artists painted the portrait of Louis Armstrong, the performer of Let My People Go.
Subscribe to our mailing list: