The German Museums Association has presented a new version of the Guidelines on Dealing with Collections from Colonial Contexts. The document encourages initiatives by museum directors, curators and researchers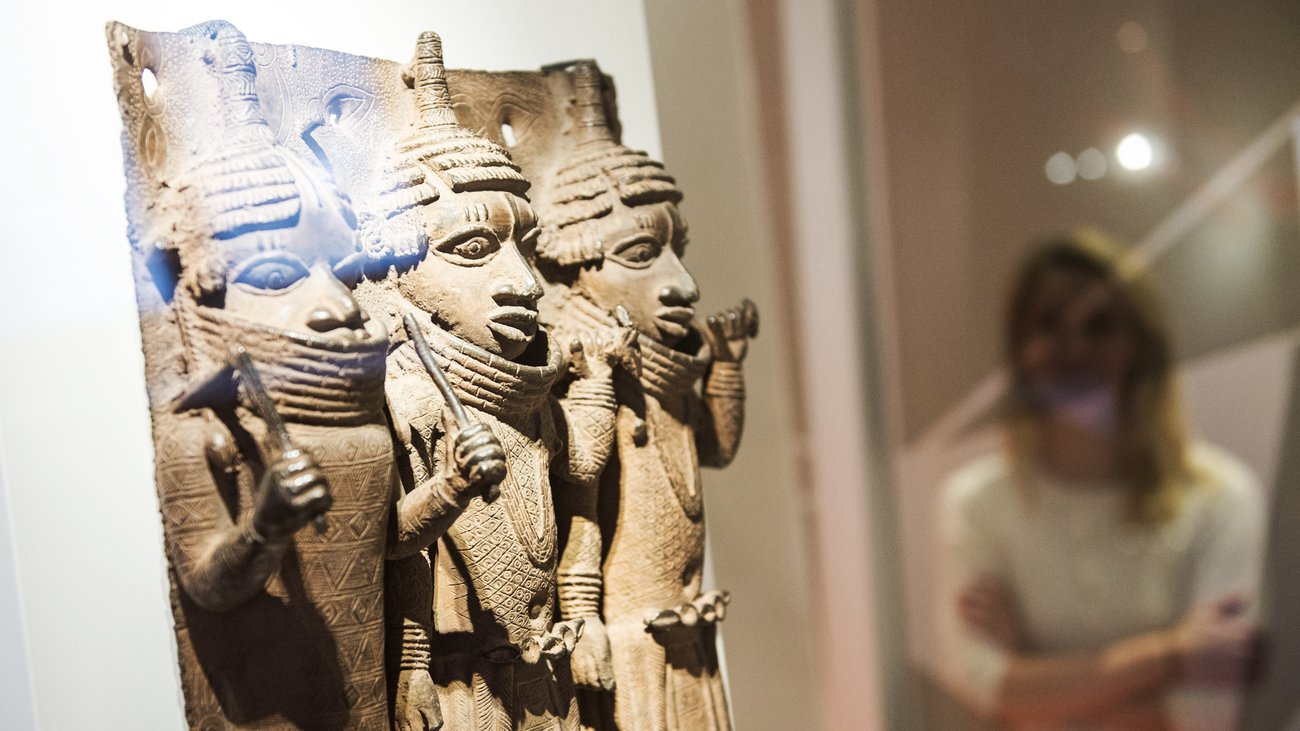 Benin bronzes at the Museum für Kunst und Gewerbe Hamburg. Source: Daniel Bockwoldt/dpa/Artguide
Eckart Köhne, the president of the German Museums Association, thinks the intensity driving the debate forward rather than the issue of rehabilitation is new in the updated version of the guidance, Artguide learnt from Deutsche Welle.
There is no standardised legal basis for restitution of colonial art from museum collections. Museums are guided only by ethical norms, which requires a high level of participation from German museums. This is why the guidelines urge directors and curators to be more active.
The amendments to the guidelines are aimed at voluntary returning important artifacts to their home countries. Another new point is collaboration with curators and researchers from the countries affected by German colonialism. Representatives of the communities from where these artifacts come from want to discuss their issues with museums on an equal footing.
Köhne urged to fully digitise museum collections to make them more accessible. He beieves restitution in the context of colonialism is more complex than restitution of Nazi-looted art, because it affects several continents. Moreover, an instrument for the return of colonial art similar to the Washington Principles on Nazi-Confiscated Art has not been created.
Subscribe to our mailing list: